As American Idol judges hoped to find the next Taylor Hicks in Seattle, they were faced with more impressions of William Hung than any winner of the FOX reality series.
However, The Seattle Times reported, the panel amused themselves with ample quips about the city.
"I think it must be something in the rainwater," said Randy Jackson, during a break in auditions, which continue today at a downtown hotel.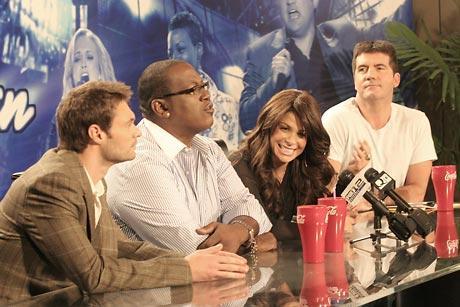 "They are astoundingly awful," said Paula Abdul, actually not offering praise for once.

After two hours of auditions, the judges had let through three of the first 12 hopeful stars. But at least the bevy of awful ones should make for entertaining TV when Idol returns in January.

"Wild. Insane. Maybe depressed," suggested Jackson, to explain the lack of talent seen so far.

At least the group of singers countered the Seattle stereotype that the city is too nice. they did blow apart one Seattle stereotype: its politeness. One wasn't exactly inviting to Simon Cowell.

"They told me not to come back to your country," said the Brit. "I really feel unwelcome."

An estimated 9,000 singers came to audition Sept. 19 at KeyArena. About 150 advanced to the next day's second round before the show's producers.

The American Idol staff wouldn't say how many singers moved on to perform for the judges over two days, but 30 to 40 sang Monday and more are planned for today.

Matt Richenthal is the Editor in Chief of TV Fanatic. Follow him on Twitter and on Google+.

Tags: American Idol