Justin Guarini still can't believe what happened four years ago.
"No one had any clue what would happen," Guarini said on American Idol Rewind this week.
As the show gained rating, the singers became media stars. Even the non-winners, such as Guarini. But then he went from burgenoning pop sensation to semi-forgotten reality performer.
At 27, however, Guarini seems to retain the sunny nature that dominated TV in the summer of 2002.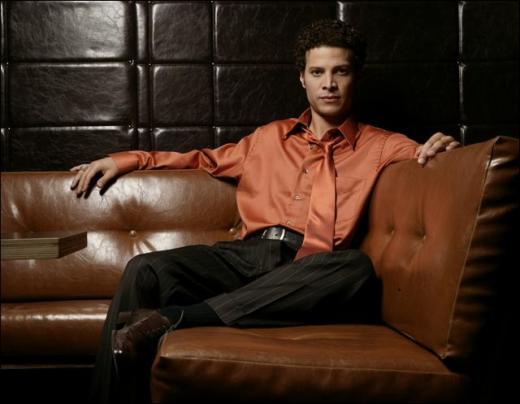 "That's when my hair had its own ZIP code," he joked. It was also the year being viewed now on American Idol Rewind.

A non-network show being sold to individual stations, Rewind includes scenes from the show, plus backstage footage and current interviews. It's currently focusing on Season One of the FOX smash.

Guarini was 23 at the time. His dad had led Atlanta's police department, while his mom, Kathy, had been a CNN reporter; his stepfather was a doctor. Justin had been singing in public since he was four.

Nevertheless, that wild mane was what stuck out.

"I was fortunate to have some early branding, with my hair," Guarini said.

Many people quickly designated Guarini as the show's front-runner. After all, the British version had seen males finish first and second.

"We've all seen Justin's a great performer," finalist Christina Christian said that summer. "The majority of (viewers) are female, enjoying his beautiful face. If he does become the winner, I think the females on the show (will still) do very well."

Guarini did have a few off weeks. Once, he slid into the bottom three; another time, he talked back to judge Simon Cowell before that was fashionable.

"Now you can do that," Guarini said. "Back then it was something no one did. I don't think people liked it."

In the end, of course, the predictions for him were too optimistic.

Kelly Clarkson won and Guarini finished second. Their movie, From Justin to Kelly, died. Her albums soared. His didn't.

Still, the optimism remains. Guarini said he liked the movie. ("Don't watch it if you want to see an exciting plot. It's a fun, family film.") He feels the previous two albums were rushed, but is optimistic about his upcoming one.

"It's the album I would have loved to make originally," he said. "It's going to be funky and soulful."

Even without the towering hair, he said, he's recognized everywhere. Guarini feels the finalists from that first Idol got all the benefits of stardom with few drawbacks.

"Just the fact that we did it is something," he said. "We got through it with our heads screwed on straight."

Matt Richenthal is the Editor in Chief of TV Fanatic. Follow him on Twitter and on Google+.

Tags: American Idol