Starting this Monday, our very own SeattleGirl will be providing her take on the events of the previous episode. Since there was no episode last week, she focused on the Season 3 premiere, "Time Has Come Today," which aired again Thursday. Below is the first edition of our Monday Grey Chatter.
~~~~~~~~~~~~~~~
This first episode of the new season was promising in many ways. It wasn't as jam-packed with the drama and medical cases as we're used to, but the major things that we were looking for happened.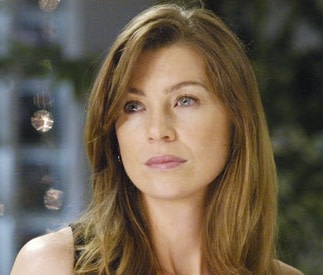 Derek told Meredith that he loves her.
Really, does anything else from the episode even matter?
He told her he loves her. And she didn't say anything back. She stood there, first letting Finn go on and on about his hat being in some kind of ring. And then she stood there and listened to Derek profess his own love, verbally kicking himself for choosing Addison to begin with. And Meredith doesn't say a word.
Maybe she's regretting the decision she made last night, or maybe she's overwhelmed with the two nearly perfect men who have just declared their devotion to her. Either way, her silence tells us that she's beyond just indecisive -- she's also dark and twisty.
The underlying theme, and the episode title, have to do with time. Time flying, time not waiting, time to let go, time to move on. To drive this point home, the episode itself flew from present happenings to intermittent flashbacks, usually in a whirlwind of emotions and events.
We see Derek leaving Addison, throwing her clothes and her crying form out into the rain.
We see Meredith starting to piece together the details of her mother and father's separation.
We see Izzie and Alex meeting for the first time, as well as Meredith and George and Meredith and Derek.
These are important things. We're seeing into the past lives of the people we have come to know at Seattle Grace. Now that we're all a few episodes wiser, we can also pick out the foreshadowing that occurs in this first episode.
Meredith declares herself the President of People with Crappy Lives. While she's far from being the most pathetic of the characters so far this season, certainly her appendicitis and obvious lack of timing in the whole
Derek/Finn
fiasco creates some relatively crappy situations.
Addison declares, "The truth will come out," while talking to the schoolgirls, one of whom is the mother of the abandoned baby whose life Addison saves. At this point, we thought we had pretty much heard the whole story on Addison and Mark, but it seems there are still some shadowy secrets about their affair.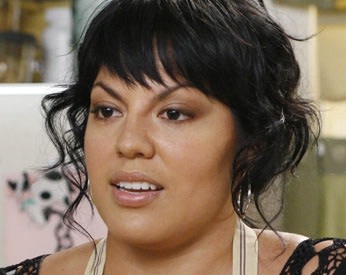 We see Callie tell George she loves him, again, only to have him not say it back, again.

Dr. Bailey begins her downward spiral into the emotional and sincere mom-type person we've never seen before.

And then, we once again come back to Derek telling Meredith he loves her. If only the show could end there. If only that could be the final line in all the drama and dialogue that fills the halls of Seattle Grace. At this point, we have pretty high hopes, even though Finn tells her that Derek's no good for her.

But what does he know? He's just a veterinarian. A cute veterinarian, no doubt, but a veterinarian nonetheless. Unfortunately for Meredith and for us, it seems that Finn knew what he was talking about.

Throughout the episode, Cristina stands as the voice of reason, of pragmatic thoughts and conclusions, at least when it comes to Meredith and Derek.

When Meredith confesses her romp with Derek the night before, Cristina immediately asks her what she's going to do, and what's Derek going to do. Is she going to go back to Finn? Is Shepherd going to leave his wife? Is he feeling all McGuilty?

Cristina also introduces the group to Shiva, a part of the Jewish religion that is used to honor the dead. Izzie, while still on the floor of the bathroom where she remains pretty much the whole episode, is drawn by the idea of Shiva. She understands the need for something to honor Denny. She's grasping for whatever she can in order to do the right things and say the right things so everyone else feels comfortable.

Mostly, though, she just lies on the bathroom floor in a crumpled prom dress. And she begins her own downward spiral into the depression and gloom that's in her future. She's undeniably beautiful in her distress, and the strike contrast of her, still in her dress from the night before, against Meredith and the others who are trying to move on, seems to bring home the whole time theme even more.

The plague played a minor role in this episode as well, working with the random flashbacks to suck up any of the time usually spend on unimportant medical procedures, like cranioscopies and heart transplants. Instead, George and Derek are kept in quarantine and Dr. Bailey comes face to face with her inner turmoil about her role in Denny's untimely death.

The episode ends with Meredith's voiceover, proclaiming, "All any of us wants is more time."

We see the gang at the mixer again, full of dreams and ambitions. Cristina tells Burke to never die. Izzie finally takes off her pink dress.

"Time to move on," Meredith's voice says.

Steve Marsi is the Managing Editor of TV Fanatic. Follow him on Google+ or email him here.

Tags: Grey's Anatomy