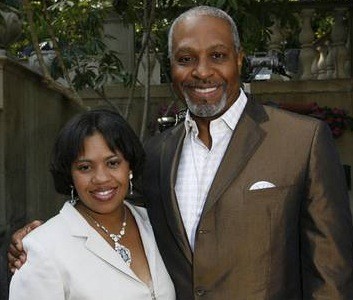 The
Grey's Anatomy
cast used its star power for an important cause over the weekend, hosting the annual benefit for the Rape Treatment Center of Santa Monica, Calif.
Ellen Pompeo said it was nice to be able to give back.
"We get so much attention lately, just for the show, and I don't know if any of us feel worth of how much attention we're getting. So we all jump at the chance to come out and do something positive," Pompeo told Access Hollywood.
The center treats sexual assault victims and their families, trains police, prosecutors, medical and mental health staff on how to treat rape victims, and provides sexual assault prevention education programs.
"The goal is to quickly deliver vital information law enforcement officers need in the critical early stages of an investigation," Attorney General Bill Lockyer said. "The sooner we identify a suspect, the sooner the victims know their attackers are off the the street, and our communities become safer."
Access Hollywood's Laura Saltman spent the morning with the stellar cast, and despite the serious nature of the event, she couldn't resist trying to get some dirt out of somebody.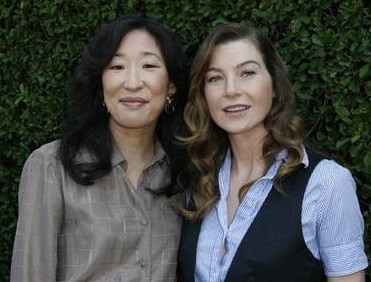 She was warned by publicists early on, however, that Pompeo and Sandra Oh (left) would only talk about the event.

Understandable. When the gossip sleuth told Ellen how amazing it was that the cast members took time out of their schedules to be there, Pompeo again said she is grateful for the opportunity.

If that doesn't tell you she's a reluctant celebrity, nothing does.

The boys were much more talkative about the show, although T.R. Knight did say that the show's creator, Shonda Rhimes, is pretty adamant about them not leaking any information out. Tell us something we don't know! Below are some more pics from the event. Click to enlarge them, as well as the ones above. Note the presence of the newest cast member, Eric Dane (a.k.a. Mark "McSteamy" Sloan), along with the rest of the gang.

Steve Marsi is the Managing Editor of TV Fanatic. Follow him on Google+ or email him here.

Tags: Grey's Anatomy