We hope this isn't true, Clay Aiken fans, but follow along with the story TMZ.com recently reported regarding this typically beloved singer ...
The former American Idol star is being accused of booting a 15-year-old boy off of a concert line-up simply because he wasn't festive enough.
Joshua Willard won a North Carolina singing competition, which gave him the chance to perform with the Greensboro Symphony during Clay Aiken's Holiday concert on Saturday. Willard told TMZ he rehearsed his song, Stevie Wonder's "Superstition," and had just finished a soundcheck.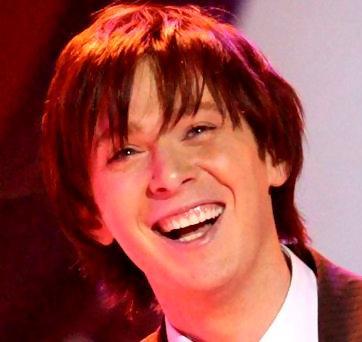 Then, managers of the Symphony told him that Aiken's camp had decided that he would not be allowed to perform because he was not singing a Christmas song.

Curiously, other singers who did have holiday songs prepared, were also not allowed to sing. Instead, Willard was only allowed to lead a 30-second group singalong. Lisa Crawford, CEO of the Greensboro Symphony, told TMZ that the children were never promised they could sing with Clay.

"It was his tour and show. We were just hired to play."

During his concert, Willard says Aiken "was trying to be more of a comedian than a singer," - and an unfunny one at that.

Willard says the American Idol crooner was rude to audience members and told several people to sit down and cover their mouth. Clay even showed a raunchier side by pretending he had flatulence every time feedback came through the speakers.

An hour after the show, Willard got to meet Clay, but says that he was "snotty" and acted like he was too good for his little fans. The former Claymates were even told not to take individual pictures with Aiken, only group shots.

Calls to Clay's rep were not immediately returned. We hope this story is skewed a bit and still support Aiken in all he does.

Matt Richenthal is the Editor in Chief of TV Fanatic. Follow him on Twitter and on Google+.

Tags: American Idol