It's time for the fourth part of Entertainment Weekly's American Idol preview. Previously, we focused on the new song writing competition. Now, it's on to news about a certain legend ...
4. The finalists just might meet a Beatle
We've come a long way since nebbishy Paul Anka coached Clay Aiken on performance technique. Last year's roster of guest stars included Rod Stewart and Stevie Wonder mentoring finalists for Tuesday-night performances — and then singing their own hits the following evening, which exposed them to a new, non-AARP audience and reaped huge sales gains for their latest albums.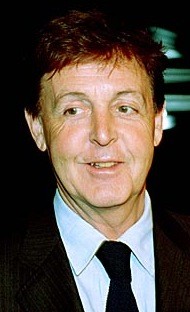 Expect more marquee names as season 6 progresses, and if all goes according to plan, look for them to reach an epic scale. Confides Cowell:

''Everyone wants Paul McCartney, and there's a chance this year. It would be fantastic to do the Beatles songbook.''

Jackson, who's always boasting about his connections, says he's finally ready to start calling in some favors:

''I don't cross my Idol life and my producer life that much, but I may call [Mariah Carey] this season and say, 'Yo, come on, dude. Get in this game.'''

Producers won't confirm any names, citing the hellish logistics it can take to get a top performer through the stage door. '

'You'd be amazed how many big names we turned down that didn't want to work with the kids,'' says Warwick. ''People phone up saying, 'I'll perform on Wednesday, but that's it.' Record labels try to get some of these arrogant stars to work with the kids, and we just say no.''

Of course, big demands and bigger egos won't stop Lythgoe, who has one notoriously hard-to-reach singer on his wish list.

''Some singers do contact us, but generally the ones you really, really want don't. I can't see Barbra Streisand calling [and] saying, 'Hey, Nigel, maybe I could come on.'''

But if she does, we officially request an all-Yentl soundtrack week.

Matt Richenthal is the Editor in Chief of TV Fanatic. Follow him on Twitter and on Google+.

Tags: American Idol