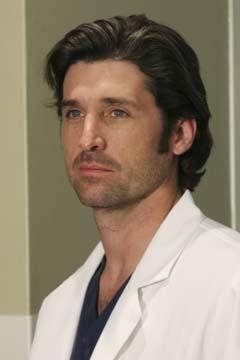 Meg Donohue of
CareerBuilder.com
observes that the country is virtually teeming with doctors - hunky, single doctors with witty minds and full heads of thick, shiny hair.
Well, at least on TV.
As a viewing public, we're obsessed with doctors - as well as lawyers and crime-fighters. So what do the consistently high ratings for these types of shows say about us? Perhaps that we are intrigued by people in "service" professions, people who struggle to save lives and promote justice - we tune in to lose ourselves in their heroism.
Or maybe the fact is simply that people who work in medicine and law have greater potential for finding themselves in life-and-death situations, ones that translate well to gripping drama (it's certainly working for Grey's Anatomy, among other outstanding attributes).
Whatever the reason, the viewing public has spoken: If there's a doctor involved (particularly one of the McDreamy variety), people are going to watch. Here are eight of the most popular jobs on TV, with quotes from memorable characters on their professions:
1. Doctor
"I can't think of a single reason why I should be a surgeon, but I can think of a thousand reasons why I should quit. They make it hard on purpose... there are lives in our hands. There comes a moment when it's more than just a game, and you either take that step forward or turn around and walk away. I could quit, but here's the thing; I love the playing field." - Dr. Meredith Grey, Grey's Anatomy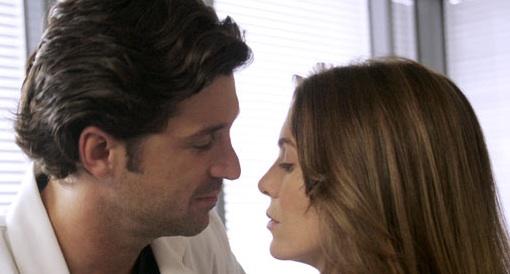 More shows with doctors: ER, Help Me Help You, House, Lost, Nip/Tuck, Scrubs
2. Lawyer
"First rule of thumb in practicing law: Always, always promise the client millions and millions of dollars. It's good business." - Denny Crane, Boston Legal
More shows with lawyers: Brothers and Sisters, Justice, Law & Order, The OC
3. Police Detective
"People leave us clues... They speak to us in thousands of different ways. It's our job to make sure we've tried to hear every single thing they've said." - Gil Grissom, CSI
More shows with police detectives: Cold Case, Law & Order, Monk
4. FBI Agent
"The people I go after are cowards. They often prey upon the weaker members of society, such as women and children. There is nothing I would rather do than put the bastards away." - Elle Greenaway, Criminal Minds
More shows with FBI agents: Numb3rs, Without a Trace
5. Counterterrorism Agent
"If you don't tell me what I want to know, then it'll just be a question of how much you want it to hurt." - Jack Bauer, 24
More shows with counterterrorism agents: NCIS, Sleeper Cell, The Unit
6. Paranormal Communicator
"Places aren't haunted. People are haunted." - Melinda Gordon, Ghost Whisperer
More shows with paranormal communicators: Medium, Supernatural

7. Actor
"I got into this business so I wouldn't have to work." - Vincent Chase, Entourage
More shows with actors: Studio 60 on the Sunset Strip, 30 Rock

8. Office Assistant
"I don't think it would be the worst thing if they let me go... It's just, I don't think it's many girls' dream to be a receptionist" - Pam Beesly, The Office
More shows with office assistants: Entourage, Ugly Betty