Thomas Daniels was the first contestant to be green lighted by the American Idol judges for Hollywood Wednesday night.
He's also the first new contestant to have his legal past come back to haunt him.
TMZ.com has unearthed documents which reveal that in 2004, Daniels was convicted of DUI in Clackamas, Oregon. The 21-year-old pled guilty and was sentenced to a one-year alcohol diversion program and a $680 fine. Daniels also attended eight AA meetings and saw a counselor once a week for two months.
After the completing his DUI sentence, the incident was wiped from Daniels' record. He managed to impress the panel during Seattle auditions this week.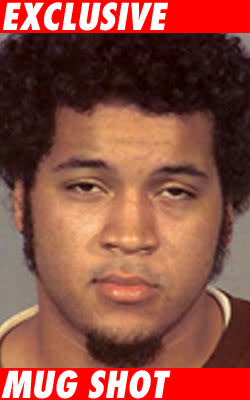 TMZ spoke exclusively with Daniels who said, in reference to his DUI, "I was young and dumb and drinking and driving."

In December 2005, Daniels was arrested again; this time for hit and run. He failed to appear in court for the arraignment. TMZ could not find the disposition of this incident, however. Daniels called the event "another young and dumb situation."

When asked if he disclosed his criminal past to American Idol producers, Daniels had no comment. We just hope he's learned his lesson.

Matt Richenthal is the Editor in Chief of TV Fanatic. Follow him on Twitter and on Google+.

Tags: American Idol