This is the fifth time - yes, fifth time - that AJ Tabaldo has tried out for American Idol. So you'd think viewers would know him by now.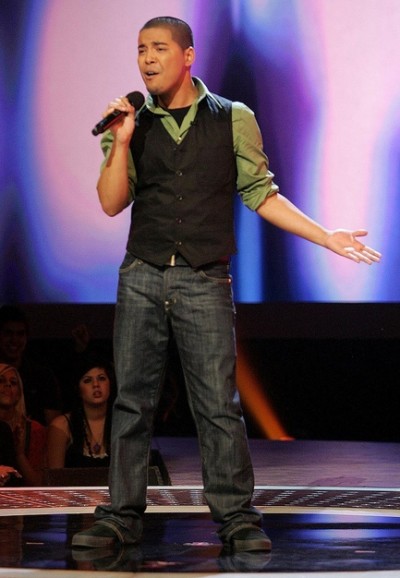 It's the first time, however, that Tabaldo has made it this far. Therefore, it's understandable that many fans may not be too familiar with this enthusiastic singer. With that in mind, we've perused his official bio and present a series of fun AJ tidbits below:
He might be kissing up to Idols from the past, but Tabaldo lists Kelly Clarkson as a favorite pop singer alongside Beyonce and Christina Aguilera.
AJ cuts his own hair. Not too difficult a task when you look at his buzz cut ... but we'd like to see him try and cut the locks of Chris Sligh!
He once forgot the words to the national anthem.
Tabaldo cannot choose between Randy, Paula or Simon Cowell. He says all three judges are his favorite.
So there you have it. A bit more information on this American Idol hopeful. After his performance last night, you'll probably be seeing AJ a lot in the future.

Matt Richenthal is the Editor in Chief of TV Fanatic. Follow him on Twitter and on Google+.

Tags: American Idol