Rudy Cardenas treated his audition for American Idol as a meet-and-greet, not a chance for a golden ticket to Hollywood.
Cardenas, 28, belongs to M-Pact, a jazz vocal group. Before tonight's show - when he'll compete with 11 other male finalists in Hollywood - he was hoping to spread the word about his group and maybe meet a few contacts.
"I never thought it would take me this far," Cardenas said in a phone interview.
But here he is, on the top-rated show, a finalist among the tens of thousands who auditioned and now hoping to survive the first round, when two guys will be voted off Thursday, along with two women.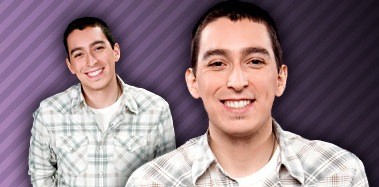 It's a long way from the University of Northern Colorado, where Cardenas graduated in 2001 with a degree in vocal performance.

Cardenas believes in his singing, but it's hard to think about making it to Hollywood when there are 13,000 other hopefuls waiting to audition just in Seattle, especially when there's a good chance that not all of them are the ones that make you cringe or laugh. But as producers started to whittle down the thousands, and he became the last audition of the day, even earning a chat with host Ryan Seacrest, he began to believe.

"I really thought I might have a shot here," he said. "It's been a crazy roller coaster of a ride. I'm trying to soak it all in and take mental pictures."

Cardenas calls the experience "liberating," given that he normally sings with a jazz vocal group, a demanding job that requires harmonies and support even when he isn't singing lead. There's never a break.

"This is so much easier, to tell you the truth," he said. "You can really do your own thing now."

Cardenas already has made friends. Chris Sligh, the guy with a curly mop for hair and who looks a little like Jack Osbourne, was the first guy Cardenas met during the auditions, and he's in too. Another finalist, Brandon Rogers, went to college with Cardenas' wife.

M-Pact is touring with a sub for Cardenas and will appear April 19 at the UNC/Greeley Jazz Festival, although Cardenas doesn't know if he'll make that date or not, given that the show could last longer if he does well.

"I've always wanted to come back to that stage," he said, "so I will definitely be there if I'm able to be there. It would be a great moment."

But so would being named the next American Idol.

Cardenas said he isn't ready to think about that yet. He hopes that before he prepares to sing before millions (not including the thousands in person) that he remembers to think about his wife, breathe and then tell himself, "It's just another performance." He wouldn't reveal what he'll sing, although he promises it will be "rocking."

"I think everyone's expecting a Latin vibe," he said. "I might throw them a curveball. What I'm hoping for is that it will just be me. I want to be sure I leave it all out there. If I do that, I'm happy with whatever the outcome is."

SOURCE: The Greeley Tribune

Matt Richenthal is the Editor in Chief of TV Fanatic. Follow him on Twitter and on Google+.

Tags: American Idol