Chuck Ross is editorial director at TelevisionWeek. He recently sat down for an interview with American Idol executive producer, Ken Warwick. It took place before the most recent round of cuts.
Mr. Ross: First off I have to say I was a little worried after last week that this was going to be a route with the women, but the men really stepped up this week.
Mr. Warwick: Yeah, well to be absolutely honest, it does happen quite often that the first show of these weeks is terrifying for the kids. It's the first time they've walked out on a television studio, they know there's 30 million people watching them, you've got all those cameras looking at them, they know that Simon's going to step it up this week; so they come out and the truth of the matter is the first show, whether it's boys or girls, it always a bit rocky. And whoever is on the second night, they've had a bit more chance to get used to it; they know what to expect.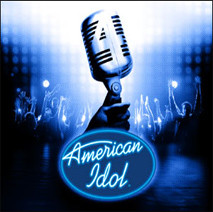 So invariably, whoever's on first, comes back the second week. They know where the benchmark is and they know they've got to throw caution to the wind a little bit and not be too safe and just go for it. And that's what the boys did a little bit this week; they were unbelievably better than they were last week.

Mr. Ross: It was like night and day, beginning with the very first singer, which was Phil Stacey. And it's interesting: Randy and Paula come alive; unfortunately Simon was not too impressed this week.
Mr. Warwick: Well he has weeks like that, doesn't he? I thought Phil was very good. It's difficult when the first singer comes on because you've got nothing to compare it with. If you say it's fabulous and then the next person comes on and blows you away, then you've got little place to go. So Simon's always a little bit cautious with the first singer.

Mr. Ross: Next came Jared Cotter with a great Marvin Gaye song, and again I don't think the judges were too impressed. I loved his comeback though when Simon said that it reminded him of "Love Boat" and he said, "Well, I would've been a great 'Love Boat.'"
Mr. Warwick: [Laughs] I have to say I did think he was an awful lot better than he was last week. I wasn't impressed with him last week, but not only did he sing well, but he looked good this week.

Mr. Ross: Another person I thought was definitely better this week was AJ, and I think the judges agreed that he really did do a much better job this week.
Mr. Warwick: He did. He was a lot more comfortable with his song, wasn't he? Yeah, he's got a good voice; he has got a good voice.

Mr. Ross: Next we had Sanjaya Malakar who sort of slowed it down, and I think he had a little bit of trouble this week. He's only 17 years old and I think it was tough for him.
Mr. Warwick: Yeah, it was tough for him. He sang a song that really was probably not the best for him and his style; he went retro on us, he put his Frank Sinatra hat on. And Simon said that he looked like a kid that was dressing up for his mom and dad. And that unfortunately was how it came over a little bit to be honest. But he's a good-looking boy, and the girls love him, so who know what's going to happen.

Mr. Ross: Next we came to Chris, and I think Chris really stepped up to the plate this week. I think he did a song that really reminded us why he's on the show.
Mr. Warwick: Chris Sligh we're talking about, yeah?

Mr. Ross: Yes.
Mr. Warwick: Yeah, he did a song that Taylor did last year: "Trouble." And to be honest with you, I liked it better than I liked Taylor's version.

Mr. Ross: Blake Lewis I thought was interesting for reasons that really surprised me. Simon did not like his singing and thought it was sort of a copy-cat, but I thought he did a real good job again this week.
Mr. Warwick: So did I. And you've got to remember that a majority of the public won't know that song very well, and he did put it over well. He was good; he performed well even though he kind of mixed a scat in with his scratch stuff in the middle, boogie box stuff, but I thought he was good. I really enjoyed it.

Mr. Ross: Then next we had Brandon Rogers doing the "Time After Time" song and that was a tough one for him.
Mr. Warwick: Well and for a couple of weeks he sang songs that, to be honest, are below him. He's got a great voice, he knows how to sing, he's got a great face, he does really communicate with that camera and all he's got to do is find the right song and then I think he's going to be a surprise. But he hasn't done it yet for me.

Mr. Ross

: Then came what the judges thought I think was one of the top songs of the night, was

Chris Richardson

, who just really blew it out.

Mr. Warwick

: He did. "Get in the Pink." Again, it wasn't a song I knew very well, but he has got this Justin Timberlake look about him, you know? He can pull it out when he wants to. To be honest, I thought the judges, you know, very often I sit there and think, "Oh, they weren't that bad. They were better than that, they were better than that." Personally I thought they went a little bit over the top.

Mr. Ross: It seems Sundance Head has really struggled. We all loved him in his opening audition. I think he struggled through Hollywood; I think he struggled last week. But I think he finally found a song that fit him. Simon thought he still could do better, and that's probably true, but I think it finally worked for him this week.
Mr. Warwick: And that was one of those songs that's made for him and his kind of voice. It is a crowd pleaser, that song, which is great. That's what he needs to do. He needs to find crowd pleasers right up to the end as much as he can, and he did that with that one. It was a good rendition of a song that was relatively easy for him to sing, I think. I'll be interested to see how he gets on when we bring up the genres because I think that's going to be trouble.

Mr. Ross: That's right. That's going to be real interesting. Next we'll jump to the women, and Gina Glocksen came up right away and you know I think she set the tone last night where I think she actually sounded like she really was singing from the heart. It was a good song.
Mr. Warwick: She's a good kid. She's very diverse; she can sing anything. I tended to agree with Simon: I wasn't crazy on the dress; I thought it was a little lounge singery, but she's very reliable and she's a lovely girl. She's a really lovely girl; I'm glad she's there.

Mr. Ross: Ken you've been doing this from the beginning. Is this the best crop of women you guys have had? I think it might be.
Mr. Warwick: It might well be. Personally I loved Kat McPhee last year, and Paris, and Kellie Pickler. But there was more character in them at this point. I'm not saying these girls haven't got character.

Click here to read the rest of the interview.

Matt Richenthal is the Editor in Chief of TV Fanatic. Follow him on Twitter and on Google+.

Tags: American Idol