No pressure, viewers, but your calls won't just affect the future of American Idol. They may affect the future of the world. So let's get started ...
- Ryan shows us a glimpse of himself and Simon Cowell in Africa. It's a side of these two we don't see very often. And it is rather moving.
- To begin the actual auditions, Chris Richardson takes on an Eric Clapton classic. It's gotta be hard for the judges to be critical under these circumstances. For example, Randy seems overly complimentary. And even Simon praises C-Rich like he just invented the wheel.
- We now go across the country and see some of the poverty right here in America. The money from tonight's show will assist these areas, as well. It really is impressive that Idol is doing this.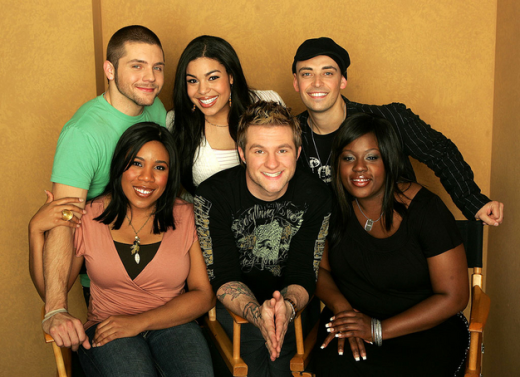 - But it does makes performances such as the one by

Melinda Doolittle

now seem unimportant in the grand scheme of things. Maybe that's the point, though. As usual, Mindy Doo looks overwhelmed and baffled by the applause. It's well deserved, though, as all judges give Doolittle the props she's earned.

- Ouch, they really ask Blake Lewis the biggest sacrifice he has to make to be on the show? During this sort of telecast? Sort of an unfair question when compared to the plight of others we've seen. Tough song choice by Blake here - can anyone really sing like John Lennon in this case?

- Lakisha Jones is up. We're not sure if she's smiled once throughout the competition. The judges are so hung up on Fantasia, though, that Paula can't even talk. Not that that's unusual. Cowell comes down pretty hard on LJ, the crowd comes down on Cowell and the world is right again.

- And now let's hear from last year's surprise top performer, Phil Stacey. He goes with Garth Brooks, yet another major artist for an Idol to emulate tonight. Pretty solid. Again. Who knew?

- Let's close things with our favorite, Jordin Sparks. Gosh, she's really just 17? She just keeps getting better and better ... and better. Brilliant, Simon says. Sums it up to us.

Matt Richenthal is the Editor in Chief of TV Fanatic. Follow him on Twitter and on Google+.

Tags: American Idol