Tyra Banks dining and ditching was one thing.
Trying to run someone over with a car, though? That's taking today's Reality TV Scoop crime watch to another level.
Jesse James is car enthusiast, but the former Monster Garage star most likely doesn't relish the thought of being run over by one.
But that almost happened last weekend when the 38-year-old came close to being hit by a woman who was stalking his wife, actress Sandra Bullock, outside their Southern California home.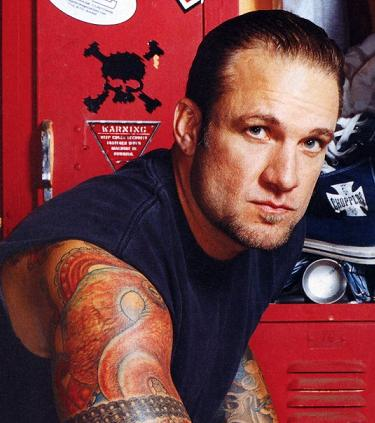 "At around 10:40 AM [Sunday] James found the suspect, Marcia Valentine, lying on their driveway," Orange County sheriff's spokesman Jim Amormino said in a statement.

"Jesse James told her to leave, but she got into her 2004 silver Mercedes and tried to run him over three to four times... Valentine tried to kill him."

The alleged attack by Valentine - who had been stalking Sandra Bullock in the past, according to Amormino - was witnessed by the 42-year-old actress as well as James' 10-year-old son, Jesse Jr.

"Both Jesse James and Sandra Bullock are fine and it is now in the hands of the authorities," Bullock's representative, Cheryl Maisel, told People.

While Valentine fled the scene following her attempt to run-over James, the police said an officer recognized her 2004 Mercedes the following morning and arrested her for assault with a deadly weapon.

She posted $25,000 bail and is due in court on May 22. Amormino was unable to confirm if Marcia Valentine had any previous arrests or whether any restraining orders had been filed against her.

Maybe they'll call James' next show Monster Stalker.

Let this be a lesson that if you're a somewhat obscure reality TV star and you marry a big-time actor or actress, this is the kind of thing you can expect. Hopefully Karina Smirnoff realizes the risks.

Matt Richenthal is the Editor in Chief of TV Fanatic. Follow him on Twitter and on Google+.

Tags: Reality TV