The Scoop staff writers just finished watching a wacky video clip taken from the current season of Celebrity Fit Club on VH1.
The subject is Dustin Diamond, a.k.a. Screech Powers, and the reason we're talking about this is that he goes absolutely nuts.
In January, Diamond proclaimed to fellow "Fit Club" contestant and American Idol castoff Kimberley Locke that he was gonna "make a dildo of my c**k and f**k" her with it. You know, standard fare.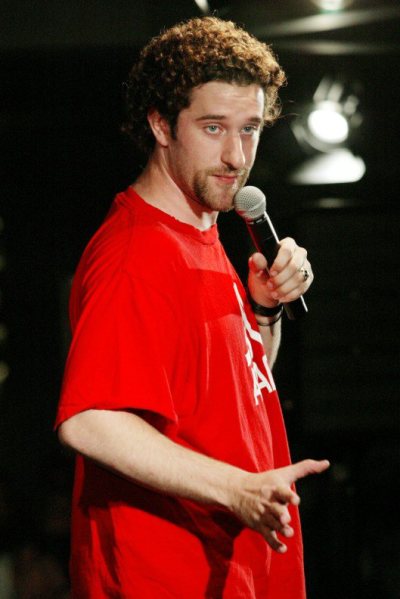 This time, the cretinous former child star goes bonkers again and drops a vicious rant against his fellow D-list celebrity-turned reality TV stars.

Dustin Diamond spews slurs at his fellow dieters, calling them "retarded" and "morons," then threatens each of them, saying, "I would like to slap the spit out of their mouths!"

He then singles out Locke once again, telling her she's a "big girl" and will always be.

That may be, but at least Locke didn't make a homemade porn tape, then lie about it getting out accidentally, all the while fabricating a scheme to defraud fans by saying her house was being foreclosed upon.

Whatever.

In the end, Dustin Diamond, who's only slightly less contemptable than Spencer Pratt, isn't worth a second more of our time.

We're just going to focus on I Love New York reruns to cleanse our minds of the Saved By the Bell star.

Matt Richenthal is the Editor in Chief of TV Fanatic. Follow him on Twitter and on Google+.

Tags: Reality TV