If you thought reality programming already had taken over TV, there's even more in store.
An article in USA Today talks about the combination of earlier success, cost pressures and the threat of strikes by Hollywood writers and actors as having sparked the biggest appetite yet among networks for new "unscripted" series.
But will viewers remain hungry?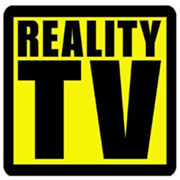 ABC has nine reality shows due this summer, starting with

Bingo Night in America

May 18. CBS is filming five game-show pilots this month, part of its busiest reality push yet, and

Pirate Master

from

Survivor

producer Mark Burnett is due May 31.

CW's limited success rests largely with series such as America's Next Top Model, so look for Crowned, a mother-daughter beauty pageant. NBC plans series about former Spice Girl Victoria Beckham and another in which teenage couples care for borrowed babies.

Grey's Anatomy notwithstanding, recent history shows reality series have better odds than sitcoms or dramas of becoming breakout hits, and they appeal to families and young adults, who command higher ad rates.

"Some of the biggest game-changers tend to be on the alternative side," says Ghen Maynard, reality chief at CBS and CW.

"Reality programming is doing so well at the networks," says Carolyn Finger, vice president at TV Tracker, which monitors trends. "The No. 1 and No. 2 shows this season are American Idol and Dancing With the Stars," while struggling NBC's top show is Deal or No Deal. "It's just simple economics."

TV Tracker says 56 network reality series will air this season, up from 51 last year, and pilot orders are up 50%. Entire cable networks, including MTV and Bravo, build their original lineups exclusively with the genre. "We're looking for shows that can be expanded that night if need be or the next day with a results show," NBC's Craig Plestis says.

Games are the flavor of the moment, thanks to the success of Deal and the low upfront cost. Though they tend to burn out more quickly, even with lower ratings they remain enormously profitable. "Other than clip shows, it's pretty much the least expensive thing you can do," Fox reality chief Mike Darnell says.

But overall, networks seem more willing to make reality a permanent fixture.

"In the past, a lot of reality shows have been fillers or replacements" for failed series or summer months, Darnell says. "Now they're such a staple, networks are saying, 'This is part of our schedule now, so we might as well plan three or four each season because we're going to have them, anyway.' "

Matt Richenthal is the Editor in Chief of TV Fanatic. Follow him on Twitter and on Google+.

Tags: Reality TV