Jaslene Gonzalez is America's next Top Model. The beauty recently sat down with TheSportsInterview.com and relayed the following information:
What has life been like after this show?
"Living the top model life. Things are coming in left and right. I am living my dream at this moment and my life is definitely a whirlwind. Working so hard and enjoying this beautiful ride I have now."
I think you realize that you have been given this platform by winning America's Next Top Model, but now it's up to you to keep it going and build that portfolio.
"Oh, no, of course, definitely. People think that this is it, but no this is just a stepping-stone for me. I have to establish myself and hustle for my work for what I want to do. This is definitely just the beginning. This is the starting point in my career and there is a lot more to do definitely."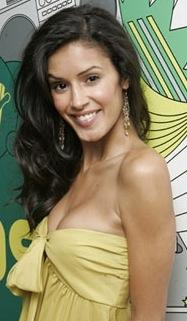 So now Tyra Banks offers professional advice and support. What else does she do for you? I know she can only do so much for you, but now you have to go forward with it.

"Just her mentoring me is enough. I see

Tyra Banks

like a mother figure when I was on that show and even now. Just knowing that she believes in me makes me believe in myself even more and the possibilities I have going for myself. Tyra Banks is an amazing person. I love her. I adore her. I appreciate everything that she has done for me. She won't forget about me and she would always call to check on how I am doing and things like that. She's definitely trying to help me follow the right direction."

What should the public know about her when the camera isn't on?

"She is the same person. Camera is on. Camera is off. She is the same person. Humble, very down to earth, caring, and that's exactly who she is."

Many people will give up and try something else when they fail to accomplish a certain thing. What was it that made you come back and audition for season eight after not making the final group in season seven?
"It starts out with confidence and believing in yourself, your dream, and that's what I had. I was driven and determined that this is possible. This is something I want. I believe in it. That's what gave me the drive. That's what people gotta figure out nowadays. This is America and this is the land of opportunities. It's about believing in yourself and believe in what you want because it will happen."

Once you made the cast for season eight, what was your strategy going into this house with all these other girls?
"My whole goal was to go in there and be as friendly as you want and as caring as you want because I am not going to change it, but still have the objective of winning. Trust me, I was strategizing since day one all the way through the end of the competition cause that's all you can do. You needed to strategize. You needed to watch everything that is being said and being done. I think that's what helped me get that far in this competition as well."

The Hispanic population is the fastest growing population in this country. There is a growing market there. Do you feel you have an advantage being a model in this industry right now because you are part of that growing population?
"Of course. It's a huge advantage for me. That's what I was telling Tyra. My reason for going on there was to be the first Latina to win America's Next Top Model. Reason being that I knew I had America, but also Latin America backing me up. Those are two big markets. I think that what distinguishes me from all the winners. I think that's amazing and definitely an advantage for me. Modeling is a passion of mine and I am willing to work as hard and trying to stay as long as I can in this industry. Having those two opportunities is amazing."

When most Americans think of Hispanic actresses, it's Jennifer Lopez, Salma Hayek, or Penelope Cruz. Who did you look up to growing up?
"I actually looked up to Jennifer Lopez, Salma Hayek, all of them. They are all strong women figures, icons, and they're legendary. I wouldn't mind following in their footsteps career wise because of how successful they have been. Even with CoverGirl, I have the privilege of following Queen Latifah and Tyra Banks first steps so to each its own. I could relate to Jennifer Lopez and Selma Hayek, but still I have a different focus. My career is going to be different. My lifestyle is going to be different."

You are in that early 20s group of women who get thrown into this entertainment industry and it can be crazy at certain points. What are your thoughts on what's recently gone on with Lindsay Lohan and Paris Hilton's personal troubles?
"It's nobody's place to judge anybody's life. I just feel like they are in the public eye. I don't even want to talk about them or anything because it's so different, their world and the way they live their life. I don't know what they are going through in life. I don't know what's making them do the things they are doing now. I can't sit here and judge them. I personally don't agree with a lot of the things they are doing. As far as Lindsay Lohan, her actions I think right now are kind of pathetic, but I am no one to judge."

Matt Richenthal is the Editor in Chief of TV Fanatic. Follow him on Twitter and on Google+.

Tags: Reality TV