Wanna meet your favorite Days of Our Lives actors or actresses? Here are the best chances to do so in the near future...
September 1, 2007: James Scott will be appearing at the Youngstown, OH County Fair
Affiliate: WFMJ
Time: 12:00-3:00 p.m.
Location: Canfield Fairgrounds in Canfield, OH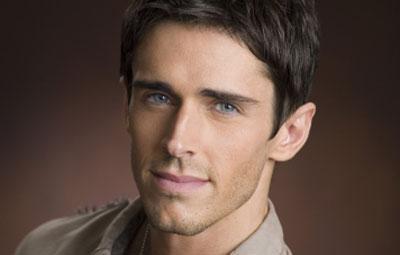 September 8, 2007:
Brandon Beemer
(pictured) and Jay Johnson appear at the Bakersfield Health Fair in Bakersfield.
Affiliate: KGET, Clear Channel in Bakersfield
Time: 10am - 3/4pm
Location: Rabobank Arena
September 8 & 9, 2007: Joseph Mascolo appears at the Connecticut Women's Expo
Affiliate: NBC 30 Hartford, CT
Time: Saturday, Sept 8: 12 - 5 and Sunday, Sept 9: 12 - 4
Location: Connecticut Expo Center - Hartford, CT More info: CT Expos
September 15 & 16, 2007: Rachel Melvin and Blake Berris appear at the NBC10 Healthfit Expo in Rhode Island
Affiliate: WJAR TV
Time: Sat 9/15 11a-4p, Sunday 9/16 11a-3pm
Location: Rhode Island Convention Center