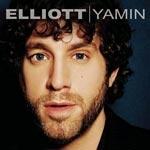 It will be an American Idol reunion on August 24 on The Bold and the Beautiful.
That day, Constantine Maroulis (Constantine Parros) - along with castmates MacKenzie Mauzy (Phoebe Forrester) and Kyle Lowder (Rick Forrester) - will be  joined by former Idol contestant Elliott Yamin. The occasion?
The "Boldface Records" concert on the show. Also performing will be singer/songwriter Jon McLaughlin. Should be a fun time!