Michael Ausiello of TV Guide recently responded to a pair of reader questions regarding Heroes. In them, he revealed that two major characters may have reduced roles in season two:

Question: Zachary Quinto as Spock? Love it!
Ausiello: Yeah, I think that's been the general consensus. Even Heroes bossman Tim Kring is thrilled by the nifty piece of casting — although it probably means losing Sylar for a chunk of the season.
"I was actually involved with this happening," he says. "Damon Lindelof and J.J. Abrams and I are friends, and we discussed this many months ago. There were a couple of behind-the-scenes phone calls and conversations and we were able to work it out.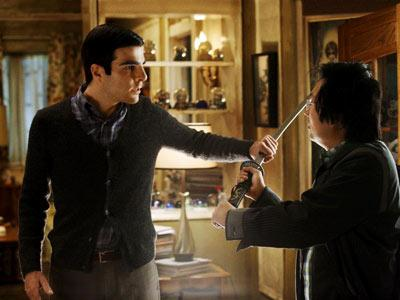 Question: Got any Heroes scoop?
Ausiello: We'll be seeing less of Ali Larter this fall as Niki takes off early in the season to, as Larter herself teases, "fix something. And once it's fixed, it will be very shocking and exciting."

Matt Richenthal is the Editor in Chief of TV Fanatic. Follow him on Twitter and on Google+.

Tags: Heroes, Spoilers