The Freno Bee recently sat down with American Idol finalist Lakisha Jones. Here are highlights from the interview:
On if the right person won American Idol this year: "I think LaKisha Jones should have won," she says with a laugh. "I think whoever was meant to win Idol won it. I think we all came to American Idol for our own individual reasons. We were there for the time that we were supposed to be there. Everything happens for a reason. No. 4 isn't a bad spot - look at Chris Daughtry."
On her post-Idol music plans: "I have a couple things in the works, but we can't do anything until after the tour. We're still under contract with them."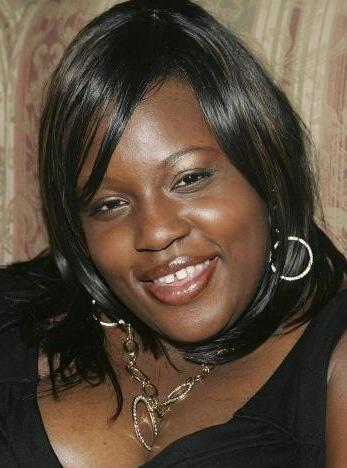 On what people can expect from the live show

: "It's gonna be fantastic. We have a lot of group numbers. We have duets, trios, and we have solo numbers. Some of the stuff is stuff that you've never heard us sing in the show. So it's not like you're gonna be bored because you're hearing us do everything we did on the show. We have a lot of new material and some choreography."

On her big-sister-like relationship with Sanjaya Malakar: "He really is a sweet guy. He's 17 years old, he came out here, and he did the best that he could do. He just got caught up in the media. Beyond that, he's a nice person, and he has a nice spirit, and I really like that about him. Sometimes I have to tell him to sit down somewhere because he's jumping all over the place. He kisses me on the cheek or he wants a hug, and I'm like, "Sanjaya! Sit down! Stop" But he really is so sweet."

On host Ryan Seacrest: "Ryan is sweet, and he's sexy. I wouldn't mind going out with Ryan."

On her sharpest criticism from many, not listening to some of the mentors on American Idol, namely Tony Bennett: "At the end of the day, the decision has to be up to the vocalist. I'm presenting the song, so I have to sing the song the way I think it will come across good. You do listen to what the mentors say, but I don't feel like you have to do everything that they tell you to do."

On regrets: "The only one would probably be Bee Gees week. I would have selected two different songs. I don't know what songs those would have been, but they would have been two different songs."

On her relationship with the rest of the top 10: "It's like a family. Sometimes they get on your nerves. You'll be like 'OK, you know what? I don't want to talk to y'all today. I've had enough.' And then there's times when it's like 'Hey, what you doing? What's going on?' Throughout the whole show, you live together, you eat together, you sleep together. You have no choice but to become close because you work as a unit, you become one family. It's like any family; you have your ups and downs, and you have your good days and bad days."

On how Idol has changed her life: "I'm going on tour - never in my life have I got to say that. I'm waking up everyday doing something I love to do and I'm able now to take care of my daughter better than I ever have in my life."

Matt Richenthal is the Editor in Chief of TV Fanatic. Follow him on Twitter and on Google+.

Tags: American Idol