Hey, it worked for Zachary Quinto.
That Heroes star began lobbying for the role of Spock in the next Star Trek film - and he's now fortunate enough to have landed that important part.
So, what long-time, well-known comic book character does Milo Ventimiglia wish to play? The answer may surprise you.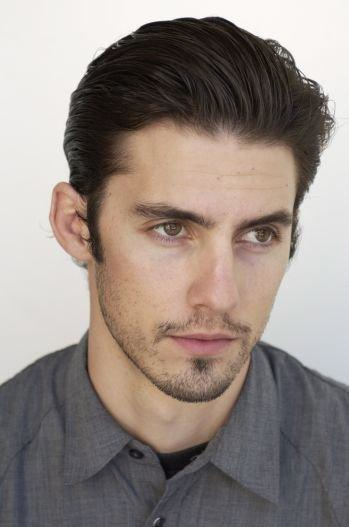 During a recent interview to promote his upcoming thriller

Pathology

, the 30-year-old actor could barely contain his excitement for Quinto's recent appointment as Mr. Spock. Remembering an early conversation they once had on the

Heroes

set, Ventimiglia marveled at the fact that Quinto has a chance to portray his dream role.

So, who would Milo be dying to play?

"Robin," he grinned, referring to the embattled Batman buddy most recently seen in the person of Chris O'Donnell in the late 90s.

When reminded that Dick Grayson typically signals the downfall of a Batman franchise, Ventimiglia insisted that current Dark Knight mastermind Christopher Nolan could bring enough of an edge to the character to make him worthwhile.

The Heroes star told MTV Movies that he was a big fan of Nolan's Batman Begins - and that if the writer/director ever put out a casting call for a Robin in a future Batman flick, he'd move faster than The Penguin at an umbrella sale.

"They've never done it right," he added, explaining why Robin has always seemed so dorky in the past. Asked how he'd change the Robin story, Ventimiglia offered up a single word that speaks chapters to comic fans: "Nightwing."

For those unaware of the storyline (i.e. most of us) "Nightwing" is a moniker Robin takes on as a tribute to Superman, then uses while trying to escape from Batman's shadow. Clad in black, the acrobatic hero is typically associated with The New Teen Titans, and is considerably traumatized when Batman hires a new Robin that is seemingly killed by The Joker.

Sounds interesting. But, as far as we know, there are no plans to hire a new Robin any time soon. So, fear not, Peter Petrelli is going nowhere for awhile!

Matt Richenthal is the Editor in Chief of TV Fanatic. Follow him on Twitter and on Google+.

Tags: Heroes