Kristin at E! Online recently answered a few Heroes-related questions about season two. Let's get right to them!
Do you have any Heroes news? I miss that show!
The powers of new Heroes Maya (Dania Ramirez) and Alejandro (Shalim Ortiz) are connected. Dania told us this about her brother, "We need each other." We also hear that despite reports the fraternal twins are from the Dominican Republic, they're actually from Central America and will either be leaving from or at least passing through San Cristobal, Honduras.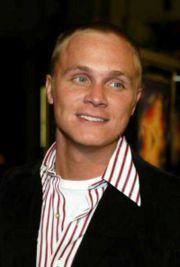 Do you know anything more about David Anders' role on Heroes?

We asked Masi Oka, "Riddle me this. White guy from Oregon. How is [

David Anders

] a samurai-type in feudal Japan?" He answered, "You will find out in the first episode. And it's an answer that everyone will be happy about. Does he have any powers? Does he share any powers? We don't know. Is he white? Yes." Masi wins at life.


How is Sylar going to fit into Heroes this season?

We talked to

Greg Grunberg

recently, and he had this to say: "We're still playing with some of the stuff from last year, but they've definitely introduced a new character, which I hope I have a big part in, that they alluded to last year. Remember, Molly said last year, 'Every time I think about him, he can see me; he's the bogeyman.'

There's this character that is looming out there that's bigger and badder than Sylar, so it's going to be pretty crazy." I ran that by Sylar himself, Zachary Quinto, and he said, "There's definitely a dark new energy on the show, and it'll be interesting to see how Sylar fits into that."

Do you know what's going on with the Petrelli brothers in season two?
So do we, so we asked Adrian Pasdar what was going on between Nathan and Peter, and we were sad when he told us, "Milo and I have not worked together in a long time…"

What's happening with my boy HRG on season two of Heroes?
According to Jack Coleman, he's moved the family to somewhere in Southern California. He says, "Los Angeles would not be accurate, but not far off." He added, "Everyone survives, but the Bennets are a very dislocated but determined group that tries to make the best of it, but old ways and old ghosts quickly come into play very dramatically."

Heroes, Heroes, Heroes!
There will be an upcoming storyline set in County Cork, Ireland. Separately, look for a dangerous new Francophone character named Sophie. She's the employee of a powerful, mysterious group, and she's "not afraid to use lethal force to accomplish her mission."

Matt Richenthal is the Editor in Chief of TV Fanatic. Follow him on Twitter and on Google+.

Tags: Heroes, Spoilers