Thanks to Reality TV World for the following preview of this year's new and/or returning fall shows...
The Contender (premieres Tuesday, September 4 at 10PM ET/PT on ESPN)
In this corner, 16 super middleweights will duke it out on the third edition of this boxing competition series, which will also aim to appease critics by broadcasting every bout in its entirety on ESPN2.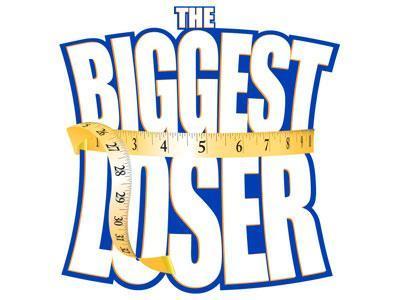 The Biggest Loser
(premieres Tuesday, September 11 at 8PM ET/PT on NBC)
A new host, the return of trainer Jillian Michaels and the absence of a ranch are all changes that will be featured in the fourth edition of this weight-loss reality competition series. However the contestants will still compete in challenges in an attempt to shed pounds, survive enough eliminations and claim the show's $250,000 grand prize, allowing them to purchase as many of those relentlessly-promoted The Biggest Loser Club memberships as they want.
Dallas Cowboys Cheerleaders: Making the Team (premieres Friday, September 14 at 8PM ET/PT on CMT)
If you thought cheerleading was only for popular high-schoolers or peppy college kids, think again, as the second season of this docu-reality series will give viewers a behind-the-scenes look at cheerleading tryouts for America's Team.
Nashville (premieres Friday, September 14 at 9PM ET/PT on Fox)
Laguna Beach down on the farm, this docu-reality series will follow a group of young country crooners trying to make their mark in Music City, USA. The kids better hope their ascent to the top is entertaining, as the show is airing on Friday nights, which have traditionally proven to be a ratings graveyard for younger-skewing programming like reality shows.
Beauty and the Geek (premieres Tuesday, September 18 at 8PM ET/PT on The CW)
The partnership of looks and smarts was never so entertaining, and the fourth season of this reality show will also feature a new twist -- the inclusion of one hunky guy and one nerdy girl. Ashton Kutcher, you've done it again!
Kid Nation (premieres Wednesday, September 19 at 8PM ET/PT on CBS)
Forty pint-sized pioneers descend upon the ghost town of Bonanza City, NM in this new reality series, which will follow the youth as they work together to create and sustain a fully-functioning community sans parental supervision. Each episode will conclude with a Town Hall-style meeting where they'll discuss important issues before calling it a night, heading to the saloon, and downing some root beers while listening to old 19th century Spongebob Squarepants radio broadcasts.
America's Next Top Model (premieres Wednesday, September 19 at 8PM ET/PT on The CW)
Tyra Banks is back and despite her previous promise that the ninth cycle of this reality competition series would be a "whole rebirth" of the show's format, it won't be. But a few things are for certain, such as a new cast of catty catwalkers; photo shoots with inane themes; and Banks showcasing her talents with the hope of someday replacing Oprah.
Kitchen Nightmares (premieres Wednesday, September 19 at 9PM ET/PT on Fox)
What better way to give a struggling eating establishment a kick in the pants than be sending in foul-mouthed culinary king Gordon Ramsay? This American adaptation of the U.K.'s Ramsay's Kitchen Nightmares reality series finds a home in the States and follows the Hell's Kitchen star as he travels across the country and helps restaurants in crisis. Restaurant owners will presumably be pleased by his visit, but employees, not so much.
Survivor: China
(premieres Thursday, September 20 at 8PM ET/PT on CBS)
It's fitting that the fifteenth installment of this long-running reality competition series will be set amidst one of the world's oldest civilizations, where a new group of castaways will live in the shadows of a mountain on the shores of a lake in the land known for tigers, giant pandas, and snow leopards.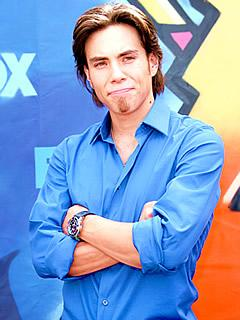 Dancing with the Stars

(premieres Monday, September 24 at 8PM ET/PT on ABC)

Think ABC is excited about the fifth season of this reality competition series, which will premiere over the course of three consecutive nights? After its Spring 2007 fourth season waltzed-off the air to big ratings and the show received an Idol-like eight Primetime Emmy Award nominations, fans apparently can't get enough of watching their favorite celebrities master some marvelous moves, or at least make an attempt at it.

The Bachelor (premieres Monday, September 24 at 9:30PM ET/PT on ABC)
Texas bar owner Brad Womack will serve as the object of affection for the love-starved ladies in this reality dating series' eleventh installment. ABC is already gushing over Womack, saying he "may be the series' hottest guy yet." But hotness and alcohol alone can't create a sustainable relationship, and Womack will also have the added pressure of bucking The Bachelor trend of its inability to make a match.

Dr. Steve-O (premieres Monday, October 1 at 11PM ET/PT on USA Network)
Just the thought of former Jackass and Wildboyz star Steven "Steve-O" Glover having the moniker of "Dr." should send chills down your spine, as this new reality series will chronicle his attempts to toughen up men across the country with a medicine bag full of stunts and dares. At least former The Real World: Las Vegas and The Surreal Life star Trishelle Cannatella is serving as his "Nurse on Duty." Yikes...

The Search for the Next Elvira (premieres Saturday, October 13 at 12AM ET/PT on Fox Reality)
Serving as "Mistress of the Dark" can apparently be a time consuming endeavor, so this new three-episode reality series will look to hunt out a handmaiden to assist Halloween queen Elvira. A live finale on Halloween night will reveal the winner, who better start working on her Bride of Frankenstein-style coif now.

The Next Great American Band (premieres Friday, October 19 at 8PM ET/PT on Fox)
The folks that brought you American Idol and So You Think You Can Dance are at it again with this reality competition series that will search for the country's best up-and-coming musical group. Home viewers are allowed to vote for their favorites during this battle of the bands and the winner will receive a recording contract, thrusting them from the garage, church basement or VFW hall and into the national consciousness.

Matt Richenthal is the Editor in Chief of TV Fanatic. Follow him on Twitter and on Google+.

Tags: Reality TV