The cast of Gossip Girl came out in full force a couple weeks ago for the CW Upfront Party. Here are some pretty pictures from the event:
 Leighton Meester, Blake Lively, Nicole Fiscella and Taylor Momsen pose for the camera.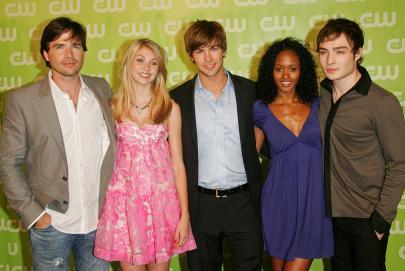 More of the Gossip Girl cast: Mattew Settle, Momsen, Chace Crawford and Ed Westwick.
The lovely Taylor Momsen.