Getting a job on a hit drama is a big deal.
Getting your own show is almost unfathomable.
When Kate Walsh joined the cast of Grey's Anatomy as Dr. Derek Shepherd's wife, never dreaming she'd become a regular, she would have considered starring in its spin-off, Private Practice, something out of a dream world.
But it's very real, and she is already hard at work in production. Here is what Kate Walsh had to say about Private Practice to Canadian Magazine...
"Honestly, there is pressure but the pressure is eclipsed by the fact that we are so busy and I'm just kind of constantly focused on the next thing in front of me," Kate said of her much-anticipated new show.
"At this point, we are three days into shooting our first episode. So I'm thinking more about my 5:30 call tomorrow morning, and all of my medical scenes."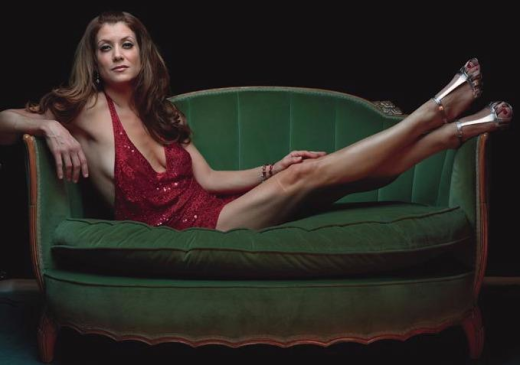 Private Practice has Walsh's Addison Montgomery move from Seattle to L.A. to join a private, seaside wellness center. Although her doctoring skills remain top notch, her personal life remains dramatic.

"I think that's the dichotomy there and I think that's the interesting thing about a lot of the characters in this show. Professionally, these characters on Private Practice all have attained their dream. They are all choosing of their own volition to have a practice, a co-op and they have all of this choice."

"They are at the apex of their careers and yet sort of a mess personally. The same was with

Grey's Anatomy

. I think that's what makes it compelling and interesting and identifiable. I think there's also something compelling about taking a character and just plopping her in a new environment at 39 years old and just seeing her flail like a bug on her back. It's creatively challenging and interesting to me and I think every one of these characters in some way has a starting over situation in their story line."

When Shonda Rhimes wrote an episode of Grey's Anatomy to introduce the idea of this spinoff, Kate Walsh admits she got all giddy.

"I remember I was in bed at about 3:00 in the afternoon reading it like a teenager having tiny screams of joy, and I was thrilled ... I could not have been happier. It was like it was this really super, top secret, delicious diary of somebody else's I had just found. I was really beyond thrilled. So it's been like a very good, good dream."

The ride seems to never end for the lucky actress.

"I feel really fortunate and I could have never ever dreamed this. Literally, I don't mean to sound Pollyanna-ish because I'm not. I'm a cynical bastard. But I really feel like I'm living a really great dream here. I couldn't have imagined it and am grateful for her imagination that's much bigger than mine because mine, it goes to like die alone in a box on a street somewhere. So it's much better than that."

Steve Marsi is the Managing Editor of TV Fanatic. Follow him on Google+ or email him here.

Tags: Private Practice