Pushing Daisies is unique. There's no doubt about that.
Recently, a few involved with this incredible show commented on the appeal, and challenges, of working on such a series.
- Anna Friel plays a character that can't ever touch the man she loves. That's certainly a change from most programs, which are centered around sex and bed hopping... or at least hand holding. But Friel finds this kind of romance sweet.
"It makes it more exciting not to be able to touch," she said. "[It's] the longest foreplay ever in existence."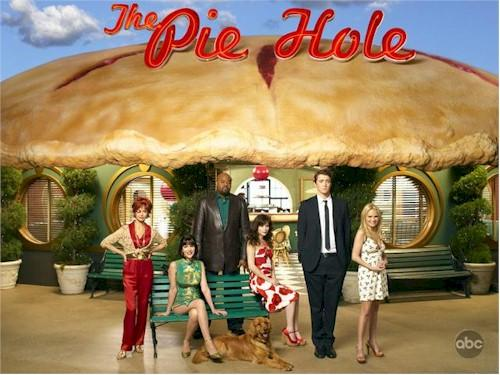 Friel also joked about her tenuous status on the show: "I've behaved myself extremely well on set because a simple touch and I'm out of the series."

- Then there's Barry Sonnenfeld, the director behind movies such as Men in Black and Get Shorty. He's been behind the camera on other TV pilots before, but then left to focus on a film. Now, however?

"I'm much more involved in the continuing of the show than I used to (be)," he said.

Sonnefeld plans to direct three of the first 13 episodes. He talked about the special tone of the show, one that's a whole lot brighter than most.

"There's a dial that if you turn to 11 instead of 10, just makes it that much more colorful."

- Finally, longtime actress Swoosie Kurtz finds her daily life affected by this unique palette.

"I find myself thinking in primary colors," she said.

Matt Richenthal is the Editor in Chief of TV Fanatic. Follow him on Twitter and on Google+.

Tags: Pushing Daisies