The bad news for Gossip Girl so far is that ratings among The CW's target audience of 18-34 year-old viewers aren't so strong.
Through three weeks, the show has lost more than a third of its America's Next Top Model lead-in and has lagged well behind timeslot rivals Bionic Woman and Private Practice in those demographics.

Among teenagers, however, Gossip Girl is a certifiable smash.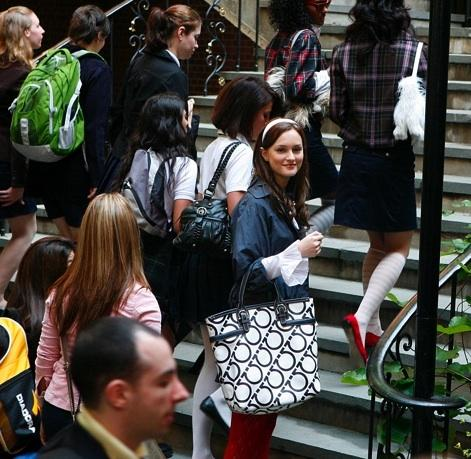 For the week that ended September 30, the series was the top-rated new show among teens 12-17, averaging a 2.5 rating. It held that rating again this week and is is averaging a 2.6 season to date for this age group.

On any other network, of course, teens alone wouldn't cut it. Gossip Girl would be off the air faster than Chuck (Ed Westwick) could down a shot of whiskey. But this is the CW - and it skews much younger, needing to take time to develop shows that show such potential.

There is precedent for a series such as this to build an older fan base: Beverly Hills, 90210 was an immediate hit with teens, but took much longer catch with the older crowd.

Right now, Gossip Girl is the youngest-skewing show on any English-language broadcast network, with a median age of 22.8 years old, about three years younger than last year's youngest-skewing program, One Tree Hill.

And that show has been on the air for years.

Steve Marsi is the Managing Editor of TV Fanatic. Follow him on Google+ or email him here.

Tags: Gossip Girl