With a few notable exceptions, the broadcast networks' new fall offerings are having trouble breaking through to the committed TV junkies out there.
Only ABC's Grey's Anatomy spin-off, Private Practice, and NBC's remake of Bionic Woman have cracked TiVo's top 50 ranking for shows that its users elect to record each time they air - i.e. the DVR company's "season pass" feature.
As of October 4, Private Practice was the 18th most popular show overall among TiVo season pass devotees, while Bionic Woman ranked 43rd.
However, this can be deceiving, as TiVo users are not required to regularly update their season pass listings, and thus some shows can remain entrenched in the top 50. For example, the shows Lost, American Idol and 24 are all top ten, despite the fact that none of them will air this fall.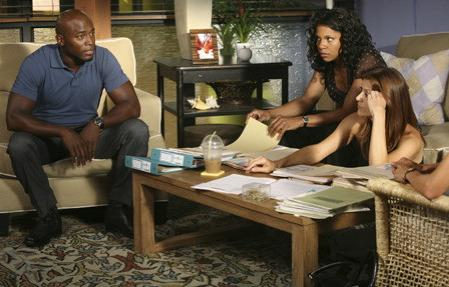 Still, TiVo execs say that early season pass commitments to Private Practice and others are reflective of overall buzz and initial resonance with viewers.

"Although subscriber behavior habitually begins slowly - some are slow to add a new show to season pass and may sample it for a few weeks before making that commitment, Private Practice and Bionic Woman, two highly anticipated shows, opened with high expectations from a confident audience," said Todd Juenger, a VP & General Manager for TiVo.

Among the other new network series to at least register among TiVo season pass top 100 are NBC's Journeyman (54) and Chuck (75), CBS's Cane (70) and Kid Nation (89), ABC's Dirty Sexy Money (55) and Fox's Back to You (65).

Overall, ABC's Grey's Anatomy continues to be the number one show to receive a season pass commitment from TiVo users.

Steve Marsi is the Managing Editor of TV Fanatic. Follow him on Google+ or email him here.

Tags: Private Practice