To say Tom Sullivan likes Survivor would be a gross understatement.
A radio and television host in Atlanta, Sullivan auditioned five times for this reality show with a $1 million prize. He spent hours shooting, editing and mailing videos of himself to producers and casting agents, and traveled to four cities.
His quest has not just cost him time â€" it has also cost him money, to the tune of $8,000 over five years. And he has never made it onto the show.
But Sullivan still says his efforts have been worth every penny.
"I learned how to deal with producers and I had some great experiences," he said, despite never realizing his dream of being on Survivor.
Sullivan is one of many people who have dropped big money auditioning to become reality TV stars. The reasons for doing so vary: Some mainly want to be on TV, but for others it is part of a very specific plan to enhance their careers.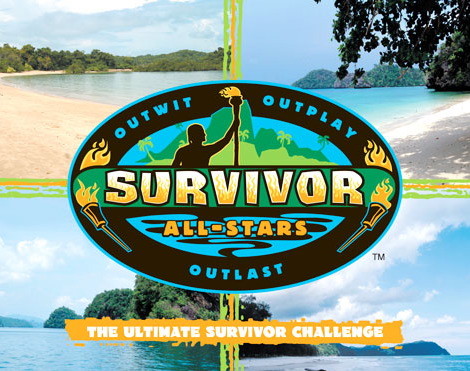 To them, the money they spend is not so different from, say, investing in a business degree or hiring a career coach or consultant.

"You can sit here and be as talented as you want, but unless you get out there, you're not going to get anywhere," said Sergio Alain Barrios, 41, a New York-based designer who auditioned twice for Project Runway.

On the reality TV show, which appears on Bravo, 15 people are given assignments each week as they compete for a $100,000 prize to start a clothing line, along with other prizes; the show's new season starts on November 14.

Barrios' endeavor cost time and money â€" $2,500 in 2004, and about $5,000 in 2005. Aspiring contestants are required to bring in three samples of their work; Barrios designed 15 pieces and whittled down the selection to 3.

His first try failed, but "rather than be disappointed it motivated me to say, 'I'll show you,'" said Barrios, who works as a stylist and production assistant.

He said he did receive a word of encouragement from Tim Gunn, one of the hosts and on-the-air mentors of Project Runway.

Continue reading this article in the New York Times ...

Matt Richenthal is the Editor in Chief of TV Fanatic. Follow him on Twitter and on Google+.

Tags: Reality TV