Private Practice: New Depth, New Bombshells
by Steve Marsi at .
With no Private Practice airing this week, let's take a look back at last week's episode, courtesy of this Entertainment Weekly commentary ...
Private Practice got deeper with "In Which Charlotte Goes Down the Rabbit Hole." Charlotte opened up about her alcoholic mom, who didn't touch her while she was growing up. Dell offhandedly mentioned that he'd been abused when he was growing up. A patient named Angie asks Naomi and Addison to tell her husband he's unable to father a child - even though he can.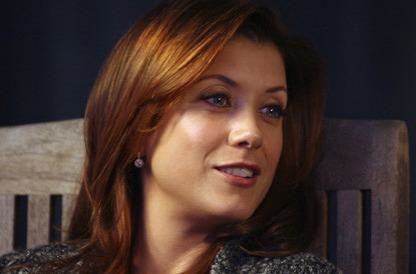 Addison, Cooper, and Dell emerged as the wise ones.

Fending off Pete Wilder, Addison resolved to hold out for true love, lasting love, marriage, and children. And her advice to Angie — "live your whole life" — resonated enough to make the patient tell her husband the truth.

Coop, meanwhile, figured out that a young patient was being abused by her MS-suffering mother. But Dell evidently knew all along — which makes you wonder why he never said anything before.

Then again, he's, like, a receptionist. The receptionist who does nothing to hide his huge crush on the woman who owns the place, but nevertheless.

Even the music that seems to hamper every ABC drama (you listening, Brothers and Sisters?), turning any serious moment into a lighthearted romp, seemed to be somewhat under wraps. But they let loose with some bombshells just the same. They do love their bombshells on Private Practice!

Continue reading this review by Entertainment Weekly ...

Steve Marsi is the Managing Editor of TV Fanatic. Follow him on Google+ or email him here.

Tags: Private Practice
Related Stories