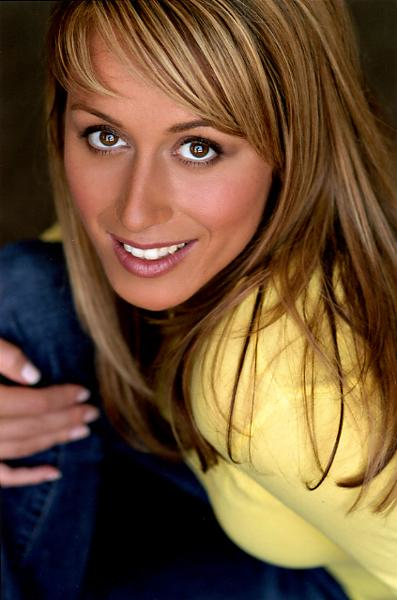 Jenn Hoffman is an alumni of

The Apprentice

.

And Donald Trump would be proud of how straightforward his former protege is being when it comes to the integrity of his show, along with reality TV in general.

Following Lauren Conrad's admission that parts of The Hills are - shocking horror! - staged, Hoffman wrote the following letter to Perez Hilton.

"Hi Perez,
I can't believe Lauren Conrad is trying to lead the public to believe all reality shows are staged. Her life must really be boring if the producers have to make so much stuff up. I was on the latest season of The Apprentice (a show about "boring" business people â€" not even supposed California socialites experiencing the high life) and I can tell you that every single thing on my show was real.

No scripts, no re-shoots for "continuity" and certainly no fake characters like you say they introduce on The Hills. Obviously some of the dating shows on tv are bullshitty and a bit put onâ€" but they make it pretty obvious. The Hills is filmed documentary style and presented as "reality." LC should just suck it up and admit she is a faker. Would anyone really be surprised or upset?

The Apprentice is real. Reality shows are real. It's just Lauren Conrad's show that apparently is fake."

Jenn Hoffman, MBA
The Apprentice Los Angeles
www.jennhoffman.com

The Scoop's Take: Can't we all just love The Hills for the semi-real, mostly-imaginary world that it is? If your show was so legitimate, Ms. Hoffman, and you're therefore such a serious businesswoman... why are you emailing Perez Hilton?

We hate to break it to you, but The Apprentice already has an attention-whore posing as a real businesswoman. Her name is Omarosa.

Matt Richenthal is the Editor in Chief of TV Fanatic. Follow him on Twitter and on Google+.

Tags: The Hills
Want more The Hills?
Sign up for our daily newsletter and receive the latest tv news delivered to your inbox for free!
More From TV Fanatic
All good things must come to an end. In other news, The Hills aired its final episode last night.
The second-to-last episode of The Hills was boring and full of bogus drama. Then again, that's how the show usually is, but this episode more than most.
The Hills' 100th episode was not one of its best. The reason? Well, there are many, but to sum up, it's been about 20-30 episodes too many at this point.
The Hills continues to illustrate why this is its final season. It's clear out of ideas and interesting people.
---