Last night's reality TV consisted of two kinds of wars: dancing and jousting.
Take a look at what went down on Dance War and American Gladiators:
Dance War: Team Bruno performed to a classic Elvin tune, "A Little Less Conversation." And Zack's voice came across as quite natural, surprisingly. The girls didn't do much other than sing backup vocals.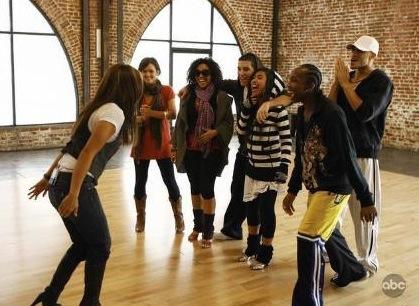 Bruno told his team the performance was strong, while Carrie Ann even seemed impressed with the team. -- Reality News Online
American Gladiators: Last night's was the first time one of the four previous winners could be knocked out of the final eight. The men were first into the fray facing off against Titan, Mayhem, Toa, and Justice in Gauntlet. Dressed in red, Evan fought his way past Titan, Mayhem, and Toa with relative ease. -- Realiy TV Magazine