Simon Cowell is back to advising Britney Spears.
"It's never too late," says Cowell, who has shown support for Spears in the past. "I think she's the most searched artist on the Internet at the moment, so she has a head start."
Heck, as a producer, Simon is even willing to step in and personally lend a hand.
"I genuinely think that if I sat down with Britney and, No. 1, remind her of all the good things in her life – which are her kids, her money, her success, everything – I'd try to give her a sense of perspective. And then I'd take her out of where she's living at the moment and ask her to go and live with her family – and live normally – for six months."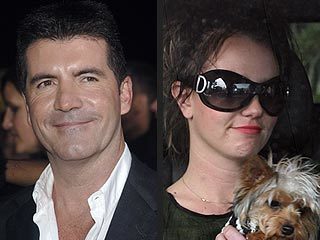 As Cowell so logically put it: "If you live normally and do normal things, you'll suddenly find that the paparazzi aren't camped outside your front door every day. Most importantly, just give her a sense of perspective, because it looks to me at the moment that she's out of control and she needs to have someone in her life who she's going to listen to."

Finally, Cowell added: "She's welcome to call me anytime."

Matt Richenthal is the Editor in Chief of TV Fanatic. Follow him on Twitter and on Google+.

Tags: American Idol