Yesterday, the Los Angeles Times ran a story about complaints from As the World Turns fans over the treatment of Luke and Noah's relationship.
Online fans began a nationwide media blitz on February 20 to bring attention to the show, which has been twice nominated for an award from the Gay and Lesbian Alliance Against Defamation (GLAAD).
"Presenting a gay couple on television only to relegate them to insulting hugs and slaps on the back is the 21st century version of putting African Americans on the back of the bus," wrote one disgruntled fan named Tony. "We're simply supposed to be happy that we got the ride at all. This is 2008, and yet CBS and Procter & Gamble are clearly stuck in the past."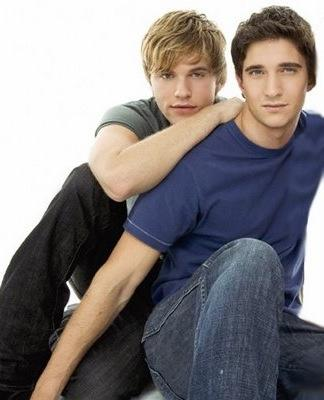 That's not the case, says Jeannie Tharrington, a spokeswoman for Procter & Gamble Productions. She denies the show's writers have been discriminating.

"We're trying to be sensitive to all the different audiences who watch our show. We do make our decision based on what we think is best for the show's diverse audience and what's best creatively."

Tharrington adds that the Nuke story line is simply part of the soap opera world, one that is "always trying to keep people wanting more."

CBS spokesmen said the show's ratings have increased since the pair were introduced last year.

"CBS supports the producers' vision for the Luke and Noah storyline," according to a statement. "We have not censored it or asked them to hold back in any way."

What do you think of the situation? Chime in now on our As the World Turns forum!

Matt Richenthal is the Editor in Chief of TV Fanatic. Follow him on Twitter and on Google+.

Tags: As the World Turns