Carri Perrier is unsure why she was axed by The Bachelor star Matt Grant during last week's episode - but added it doesn't really matter if he's sincere or not.
"[Why I didn't receive a rose] is hard to tell," she said. "I hope that his intentions are true for coming on this show to find true love. We're never really certain why we're attracted or not attracted to certain people. I'm glad that if I wasn't what he's looking for that he's pursuing stronger relationships with the other girls."
The 25-year-old church marketing representative from Oklahoma City was one of three bachelorettes who failed to receive a rose from the 27-year-old international banker during last week's The Bachelor: London Calling.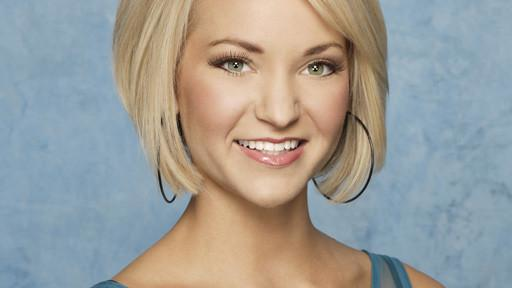 While she's a self-described "optimist" who "believes in love at first sight," Carri Perrier said she didn't get much one-on-one time with Matt Grant.

"I didn't [spend a lot of one-on-one time with Matt Grant]. In fact I really didn't get any one-on-one time with him until [prior to] the Rose Ceremony when I was eliminated," she said of her short-lived stint on The Bachelor. "I don't think that was a plus or minus - I think it was just the way it happened."

Carri Perrier doesn't fault Matt Grant for the lack of attention he paid her, but thinks there might have been a stronger connection if he had.

"Looking back and obviously finding out more about him through the press releases than I really got to find out while I was there, I think we have a lot of things in common," she said. "Both coming from large families and being the baby, those kinds of things definitely would lend themselves to being able to develop a strong relationship. But in the end it comes down to spending time with that person and understanding who they are and what they have to offer. We didn't get that opportunity [together], and I don't blame him for that at all."

Continue reading this article here ...

Matt Richenthal is the Editor in Chief of TV Fanatic. Follow him on Twitter and on Google+.

Tags: The Bachelor