It's been three months since her winter wedding in Park City, Utah, and Katherine Heigl can't stop singing the praises of her musician husband, Josh Kelley.
"He was everything I was looking for, or needed or wanted in my life," the Grey's Anatomy star told Great Britain's Sunday Times. "He's just so easy to be around. He lightens up the room and lightens my load."
The 29-year-old actress already has babies on the brain.
"I think he'd prefer to wait a little more time, but I kind of wouldn't," Katherine Heigl said, adding that it would be "foolish to waste our current career opportunities. I think we'll meet somewhere in the middle."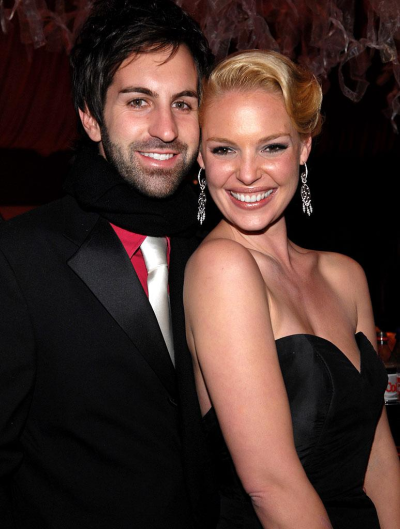 When it comes to maintaining her famous figure, Grey's Anatomy's Katherine Heigl relies on that very same spirit of compromise to make it work.

"I've just discovered if I don't eat bread or pasta, my stomach doesn't feel so bloated all the time," she said. "I try to eat healthy, but I think if you cut out every wonderful thing you love, what's the point? I'd rather feel sick."

Katherine Heigl may have it all these days - a rock-star hubby, Grey's Anatomy, some hit movies and more. But her life wasn't always so picture perfect.

When the actress was only seven, her older brother, Jason, died from injuries he sustained when he was thrown from the back of a pickup truck.

"For a long time, [Jason's death] made me afraid of being too happy because things happen so unexpectedly," the Knocked Up and 27 Dresses star said. "Your world can change and every aspect of your life is different."

Heigl - who will be back on Grey's Anatomy for the foreseeable future despite rumors to the contrary - said she's still learning to let down her defenses.

"[His death] made me afraid when good things happen. It made me brace against it that little bit," she said. "I'm trying hard not to do that any more. It doesn't make something terrible easier - and I don't want to waste my happiness."

Steve Marsi is the Managing Editor of TV Fanatic. Follow him on Google+ or email him here.

Tags: Grey's Anatomy