Dan Cutforth and Jane Lipsitz of the production company Magical Elves have worked on reality TV shows such as Project Greenlight, Top Chef, and Bands on the Run. Below, they share what eight years in the biz has taught them...
1. Making reality TV is like fishing.
We started saying this on Project Greenlight, when we shot 3,000 hours of footage to make 12 half-hour episodes. There is always a lot of waiting around with lines in the water, hoping for a bite, and just when it seems like nothing is happening...something always does. And that continues to this day.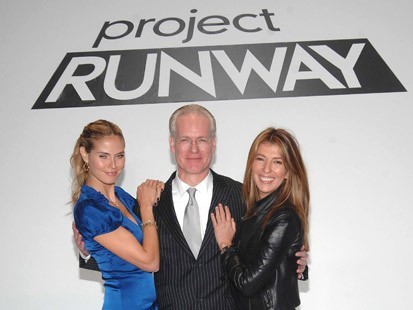 Just when we think the designers on Project Runway are just going to sit around and sew, something will happen â€" like Laura will accuse Jeffrey of cheating, and we're off to the races (if you'll excuse the mixed metaphor).

2. Not being in control is part of the fun.
That's the point of reality TV â€" you don't get to write scripts in advance, and you don't know what people are going to do. You just have to trust fate and casting. And you know as a producer that when you can't wait to see what happens next, the audience will probably feel the same way.

Read all the reality TV rules now.

Matt Richenthal is the Editor in Chief of TV Fanatic. Follow him on Twitter and on Google+.

Tags: Reality TV