Stacey Elza said she was "definitely that girl" - on ABC's The Bachelor who drinks too much and leaves the first night with a hangover instead of a rose.
"I'd like to say I think all of us have partied that hard - the difference is that I got caught on national television doing it," Elza said.
"It was a combo of nerves and not eating much that day. I started to drink a little champagne earlier in the day... I don't remember much. You guys watching the show was a surprise to you as much as it was to me. I was definitely that girl."
The 26-year-old graduate student from Chicago was one of 10 bachelorettes ousted by Matt Grant during The Bachelor: London Calling's premiere.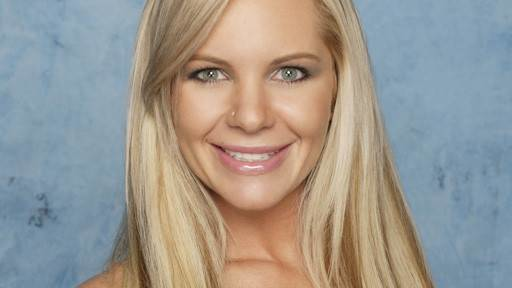 While in her inebriated state, Stacey Elza provided one of the show's top moments when she slipped a pair of panties into the British star's pocket.

"I just wanted to spice things up a little bit - put the attention on me, which I sure did. I'm very spontaneous - outgoing - I figured why not?" she told reporters, saying the move was something she previously considered.

"But at that particular moment it was on a whim," Stacey Elza said. "For the record - I know everyone wants to know this - they were an extra pair.  They did not literally come off my body."

The gesture wasn't appreciated by Matt Grant, who commented he didn't "give a s**t what country you're from... that is not cool."

"But that's okay," said Stacey Elza of Grant's reaction. "He wasn't my type going in, so I figured anything I do isn't going to hurt me any ways."

Continue reading this interview with Stacey here ...

Matt Richenthal is the Editor in Chief of TV Fanatic. Follow him on Twitter and on Google+.

Tags: The Bachelor