Thanks to an incredible 112-pound weight loss, Ali Vincent was named the first-ever female winner of The Biggest Loser last week. Here is an excerpt of an interview she gave to BuddyTV:
When you were eliminated in the fourth episode, you knew you were going to come back and be The Biggest Loser. How could you have possibly known that you were going to achieve that goal? Is that something that you just saw in your future?
From the beginning, even in the line I just felt something through my body. I just knew I was gonna make it to each step. I knew, but I didn't. I mean, I never knew, but I felt it in my body like, oh my God, this is happening. Oh my God, I think I'm supposed to be the first female Biggest Loser.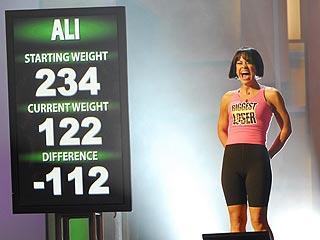 First, it was just something I said, and I wanted it, and basically, I was kind of faking it until you make it. I was like, "I'm gonna be the first female Biggest Loser! I'm gonna do it." Even in the interview process! In week four, when I read my letters from home from my siblings, and all the things they had to say about me, how they knew that I could do this, it was just pure heart.

It was absolutely true for me that I'm gonna be The Biggest Loser.

Read the full interview with Vincent now.

Matt Richenthal is the Editor in Chief of TV Fanatic. Follow him on Twitter and on Google+.

Tags: The Biggest Loser