Carly Smithson recently sat down with Entertainment Weekly to discuss her experience on American Idol. Here are excerpts:
Entertainment Weekly: You were fantastic on Tuesday. What happened?
Carly Smithson: I have no idea. Who knows? It's American Idol, so I think I just have to kind of move on and have a good attitude about it. Everybody's going to leave at any time.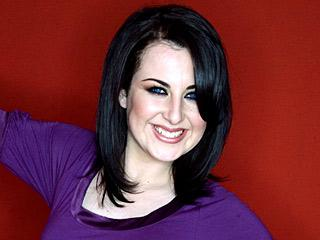 Entertainment Weekly: You seem to be taking it really well. You appeared to be in high spirits last night after being eliminated.
Carly Smithson: Obviously, I would have loved to go further. People are thinking this morning that I'm stoked to go home. That's not the case. I just feel like, what's the point in going out all upset and pissed off? There's no point. What happens happens. Everything happens for a reason. I truly believe when it's your time, it's your time, and I'm just excited now that I'm free to make a record. The show's only got a few weeks left.

It's not like I went out top 100 or whatever. I made the top 6. That's huge! I'm really, really pleased and very satisfied with that. I definitely think that's a huge achievement, and it's more than I ever thought I would get. So I'm stoked. I was stoked top 8, 7, whatever.

Read the full article now.

Matt Richenthal is the Editor in Chief of TV Fanatic. Follow him on Twitter and on Google+.

Tags: American Idol