American Idol made big news today in The New York Times. Just not the sort of news those associated with the show probably want made public.
Here's an excerpt from a feature story on the reality competition:
From the placement of local sorority members along camera sight lines to the instructions to the audience members about when to stand and how to wave their hands, American Idol is as scripted as a "reality" show dare be.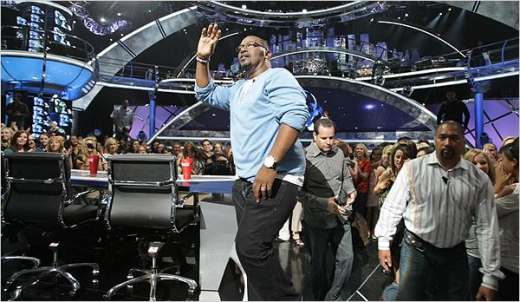 At the end of every performance you will stand on your feet.

That is one of the commandments offered by Cory Almeida, the indefatigable warm-up man who exhorts and instructs the audience for 15 minutes before each performance and during the numerous commercial breaks.

For the audience members who stand in the "mosh pit," the area immediately in front of the stage, special instructions are required.

"When you are applauding after a performance, we need your hands above your head," Mr. Almeida said before a recent Tuesday performance. "Otherwise we can't see that you're clapping."

As he spoke other stage technicians offered more individualized guidance to mosh pit enthusiasts, including how to wave their arms from side to side over their heads during slow songs.

Read the full article now (subscription may be required) - and then answer this question: Do you care if these elements of the show are staged?

Matt Richenthal is the Editor in Chief of TV Fanatic. Follow him on Twitter and on Google+.

Tags: American Idol