While Executive Producer Simon Cowell has said this season of America's Got Talent produces "one of the most talented people on any show I've been involved in," we'll have to wait to see who that individual is.
But we won't have to wait to hear a bit from judge Sharon Osbourne and host Jerry Springer!
The former said she tries to look at the show's performers differently than a viewer.
"I look at the talent very differently anyway from say the person who is voting because I always like to see somebody that knows their craft and has learned their craft, and studied well," Osbourne told reporters during the conference call.
"So I look at somebody totally different. But hey, I hope it's not a singer that wins because there's so many shows for singers, that our show is so different that it gives other people who are equally as talented but in a different way a chance."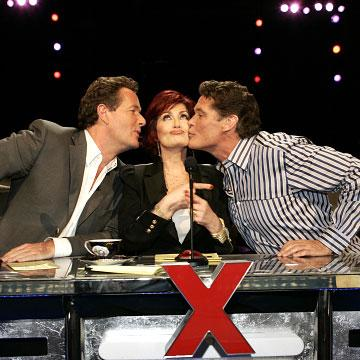 Springer touched on the reason why so many singers audition for America's Got Talent, saying it's a "reflection of the culture."

"Most performance entertainment other than actors are people who sing. So at least everyone - if they're not tone deaf - can conceive of being a singer," the former mayor and talk show host said. "But not everybody juggles and not everybody is a magician, but everyone has at least sung once in their life. So it's the most popular form of entertainment, I guess."

America's Got Talent premiered last night.

Matt Richenthal is the Editor in Chief of TV Fanatic. Follow him on Twitter and on Google+.

Tags: America's Got Talent