Sadly, last night's Stylista elimination lent credence to the saying that nice guys finish last.
Following a trying day - which included a hospitalization for hives - Jason was voted off the show after his team finished last in the Editorial Challenge. We just got off the phone with the aspiring designer - and we're happy to report that he's doing well...
Stylista Fanatic: Thanks for taking this time, Jason. First, we have to ask: how are you feeling?
Jason: I'm fine now, thank you. What happened was an accumulation of three days of sickness... and I didn't expect to have to go the hospital of course. But it all cleared up quickly and I'm doing great now.

Stylista Fanatic: Can you talk about the tension within the house? It seemed like Megan and Kate were at each other's throats every second. Did that make it difficult to focus on the tasks?
Jason: It did. You do the best you can in the surroundings, but I'll just say this: it's obvious some people are on the show just to be a model on Maxim or Playboy. They don't actually care about the fashion world. That might make for good television, but it definitely interferes with any focus on anything outside of constant drama.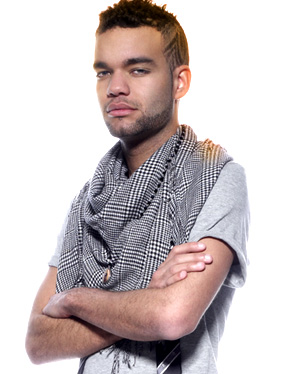 Stylista Fanatic: Would you go on a show like this again?
Jason: Sure. So many people were just concerned with being dramatic and mean-spirited. But I'd do reality TV again if only to prove that you can be kind and generous and still be a success in the fashion world. The industry gets such a bad reputation sometimes.

Stylista Fanatic: Do you think Stylista will have the sort of long run as America's Next Top Model?
Jason: Not really. Not unless they make it less full of drama. There was only one Devil Wears Prada. You couldn't make that movie again and again. I think there will be only one Stylista, as well.

Stylista Fanatic: What are you up to now?
Jason: I moved to New York City. And I'm working on a fashion line for men and women. I also have a fragrance in the works and I'm involved in a number of charitable organizations. I actually attended an event for Haitichildren.com last night. Everything is great.

Matt Richenthal is the Editor in Chief of TV Fanatic. Follow him on Twitter and on Google+.

Tags: Stylista