Michael Ausiello of EW has a lot of good stuff on Grey's Anatomy in his weekly spoiler Q&A today. He covers everything from the absence of George to the portrayal of Dr. Dixon, to Mark Sloan and "Little Grey" and more on Hahn's dismissal. Here goes ...
Q: Tell me more about this Grey's Anatomy-Private Practice crossover. I'm intrigued.
A: It'll take place over the course of three episodes (February 5, 12, and 19) and the only confirmed participant as of now is Kate Walsh.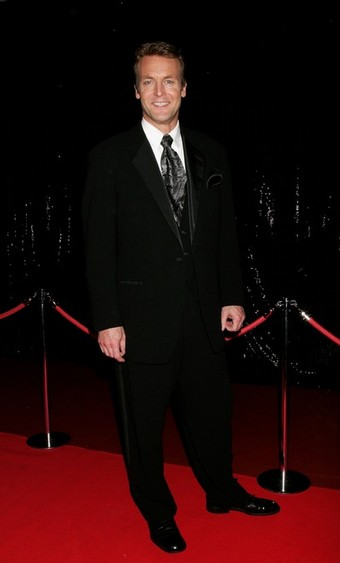 Q: I didn't think Shonda Rhimes could ever come up with anything worse than Gizzie on Grey's Anatomy, but this ghost Denny business is about one episode away from officially being the worst thing the show has ever done. Please tell me it will be over soon!

A: Afraid not. Denny will be haunting Izzie at least through February. In possibly related news, the title of episode 14 is "Beat Your Heart Out." Hmmm....

Q:

Is Mary McDonnell going to be back on

Grey's Anatomy?

I loved her Dr. Dixon. I watched last week's episode thinking she'd be back, but she wasn't.

A: Her second of three episodes, "All By Myself," airs December 4. Personally, I wasn't a fan. You know I worship the ground McDonnell walks on, but I found her Asperger's depiction a tad over the top. And I'm not alone. Megan, a self-proclaimed Aushole and Asperger's sufferer, called the portrayal "robotic and single focused - which we are but not to that degree. Grey's Anatomy missed the boat on this one. Instead of normal with slight social misperceptions, it came off as a bad version of a high-functioning autistic, and they're two different things."

Q: Enough with Izzie-Denny and Cristina-Owen. I'm surprised that no one has asked about another "situation" that I've noticed on Grey's Anatomy since the season began: The slow and steady flirtation between Mark and Lexie. Where are they going with this?

A: To first base in early '09, and I can't wait. McSteamy is actually making Lexie (gulp) interesting.

Q: Why has T.R. Knight had only a few scenes per episode on Grey's Anatomy recently?

A: I did some digging and, unfortunately, there's nothing juicy to report. I'm told it's just part of the natural ebb and flow of storylines. He'll start flowing again next year when he gets mixed up in the Alex-Izzie-Denny story, but not in any romantic sort of capacity. Shonda may be kooky but she's not a masochist.

Q: How come ABC has issues with lesbians on Grey's Anatomy, but no problem with all the guy-on-guy make-out sessions on Brothers & Sisters?

A: I honestly don't think the suits at ABC are scared of gay men or lesbians. They just despised the character of Erica Hahn and her romance with Callie Torres. And as soon as they had proof that the audience agreed, they dumped Brooke Smith. As an ABC insider explained, "In the process of doing some maintenance polling, the sample group for Grey's Anatomy hated the Callie/Erica coupling while still liking Callie." 

Steve Marsi is the Managing Editor of TV Fanatic. Follow him on Google+ or email him here.

Tags: Grey's Anatomy, Spoilers