Tim Kang portrays straight-shooting, straight-arrow investigator Kimball Cho on The Mentalist.
In a recent interview with TV Guide, the actor gave fans a sneak peek into the future of his character. Here are excerpts from it:
What's coming up next for Cho?
We don't know a whole lot about this guy. He's up for getting the job done, and that's it. It's all about the work. In upcoming episodes, there will be more flavoring of the character, and some things we don't know about this character will be revealed.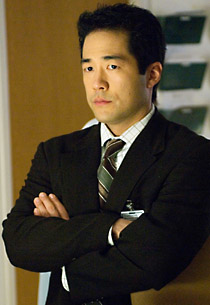 In what direction will the character be flavored? Will he be more romantic? Less ethical?
That generalizes it too much. As we're learning and getting scripts, the characters are getting more layered. To answer your question in one way will do a disservice to what he could become. We are going to learn that there are lighter moments to this character; he's not always such a hard-ass.

Matt Richenthal is the Editor in Chief of TV Fanatic. Follow him on Twitter and on Google+.

Tags: The Mentalist, Spoilers