Last week marked the two-year anniversary for Adam Gregory in Hollywood.
With a recurring role of Ty Collins on 90210, the hunky young actor has finally made a name for himself. As Ty returns to the scene next week, we chatted with the young actor about this character, a pretty co-star... and Zac Efron.
You were only three years old when Beverly Hills, 90210 went off the air. Did you go back and watch any of the original role once you landed the role in this remake?
I watched a few reruns when I was a kid. My mom liked the show and I watched it a bit more once I landed this role.
Did producers talk to the cast at all about the original series versus this remake?
Not really. The original is a lot different than ours. We didn't wanna put ourselves into a comparison with it. We wanted to be the next generation. So it's the same formula, but we try to be different, on purpose.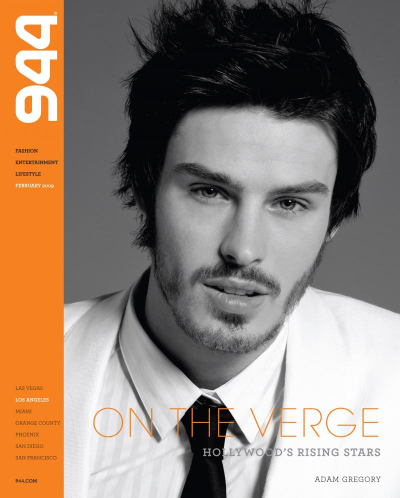 So far, you've mostly shot scenes with Shenae Grimes. What was it like working with her?
She's so young, but still so professional. I loved working with everyone on set.

Did Shannen Doherty or Jennie Garth speak to you, or the young cast in general, about breaking into the business?
No. I didnt wanna bother them with that. I figured they'd prefer to leave that stuff in the past. I've learned plenty of life lessons myself already anyway. I feel ready for this.

When you left after your initial five-episode run, did you know Ty would be coming back?
Not at all. Ty is a recurring character that pops up now and again to stir up trouble. I just found out a  couple weeks ago that the show wanted me back.

You're starring alongside Zac Efron in 17 Again later this year. Got any trash talk for your fellow Hollywood hunk?
[Laughs] No, no. He's a very talented actor. He's relaxed and he knows exactly what he's doing. I play his high school bully from the 1980s. Would love to work with him again.

Matt Richenthal is the Editor in Chief of TV Fanatic. Follow him on Twitter and on Google+.

Tags: 90210, Exclusives