Christian LeBlanc turned 50 six months ago.
But The Young and the Restless star isn't shy, or ashamed, about his age.
Here's what he had to say about it to Soap Oprea Weekly:
Soap Opera Digest: Why be honest about your age?
Christian LeBlanc: You can't hide it these days. If there wasn't Google, maybe I would feel differently [laughs]. I should say I'm 60 so that people would think I look fabulous for my age. I'm not beyond a compliment. I'm a big genealogist and I have had women in my family who shaved 10,12, 15 years off their age and got away with it. All the way back to the Civil War I can find records where they lied to the censor takers. I inherited that legacy but I broke that vicious cycle [laughs].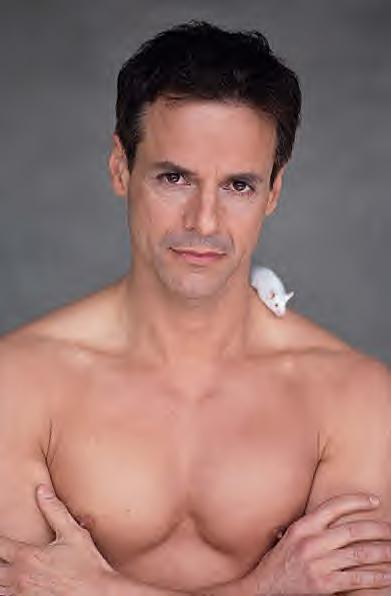 Digest: You seem really at peace with growing older.
LeBlanc: Listen, I'm not fighting the battle of 20 or 30 year old actors anymore. I don't want the roles they would get. There's a certain ageism about working in any aspect of this industry but me feeding into that won't make it better. I want to be the age I am. I want to be hired because "My God, he's too good to pass by." Everything else is going to disappear eventually no matter how hard you hold onto it.

Matt Richenthal is the Editor in Chief of TV Fanatic. Follow him on Twitter and on Google+.

Tags: Soap Operas