The juiciest story right now is what happened way back when.
Putting the longstanding (and not-happening) rumors to rest, the CW has ordered a pilot for a Los Angeles-set Gossip Girl spinoff, E! News confirmed Wednesday.
The new venture from Gossip Girl creators Josh Schwartz and Stephanie Savage is not, however, going to be a by-the-book look at Taylor Momsen's rebellious character, Jenny Humphrey, as was speculated for several months.
Instead, they have opted for an original story about Lily van der Woodsen and surely scandalous teen years growing up in the 1980s.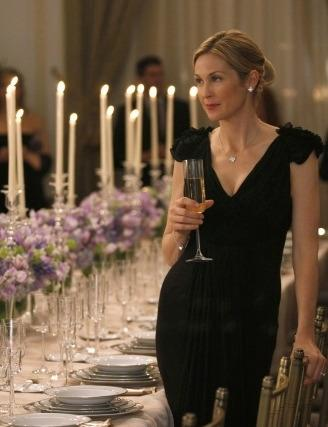 Gossip Girl's May 11 episode will reportedly serve as what is referred to as a "backdoor pilot" for the spin-off, introducing the younger Lily via flashbacks.

A new hot-young-thang will play Lily (maiden name Rhodes), who moves in with her black-sheep sister after a falling-out with her folks, going from a ritzy Montecito, Calif., boarding school to a public school in the San Fernando Valley.

Per the CW's release, "Caught between two worlds, Lily dives into the fast-paced Sunset Strip and the Hollywood lifestyle of the 1980s, journeying over the hill to a world of wealth and excess that used to be her own."

Eventually she'll meet a young Rufus Humphrey, who will at some point impregnate her.

"We didn't want to upset the chemistry of our cast — all of whom are crucial to the show," Savage said of creating a show that won't require the presence of the main Gossip Girl cast. "Nor did we want to dilute New York City as a character."

"We are inspired by the opportunity to tell overlapping stories and introduce characters that will appear in the past and the present, and hopefully enrich both shows," added Schwartz.

"We love exploring fashion, pop culture, music and a heightened world that's just a little more fun than the one we actually live in. L.A. in the '80s totally fits the bill."

Steve Marsi is the Managing Editor of TV Fanatic. Follow him on Google+ or email him here.

Tags: Gossip Girl, Spoilers