February 2009 News Archive (Page 78)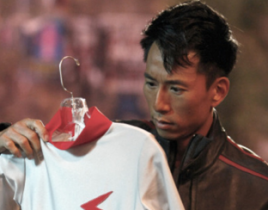 Heroes kicked off its fourth volume last night… and it didn't suck! In fact, the episode that writers and producers have promised would reset and re...
After a two-week buildup, "Carrnal Knowledge" certainly delivered some of the promised twists and turns last night, as well as setting the stage for the ep...
Did last night's Gossip Girl episode live up to the hype? It certainly had its share of drama, emotional ups and downs, as well as some twists. But did you...
Wow. Now that's what we call a premiere! Following promises that volume four of Heroes would reboot the struggling franchise, the opening episode did not d...
A quartet of reality TV stars made their presence felt in Tampa this weekend. Indeed, two of Bret Michaels' former Rock of Love suitors posed together on t...
Welcome to The Soap Dispenser and Monday, February 2 episode recaps of … All My Children Days of Our Lives One Life to Live As the World Turns The Y...
What should you set your TiVo for tonight? And what should you say Ti-NO to? Our staff combs through this evening's television listings and helps readers s...
One character departure and one actor departure lead today's news items from the world of daytime dramas… Greenlee leaves All My Children the week o...
90210 is solidly into its premiere season in America. But the show is set to debut in Great Britain. As a result, Ryan Eggold recently spoke with a British...
With the Super Bowl behind them, how will various soap opera take on February tomorrow? A few show spoilers follow… All My Children:Greenlee confron...