Soon after her elimination from For the Love of Ray J, Stilts sat down with VH1.
The interview touches on many topics, but we highlighted the most interesting ones below: her respect for Ray J, her porn career - and that rumor that Danger is pregnant!
Do you respect Ray J?
Oh yeah. I love him as a person. I have total respect for him. He's who he is, and I respect everything that he does. He's a lot like me. No matter what he's doing, even if it's something the public might not agree with, he owns it. I give him respect for being a stand-up person in general.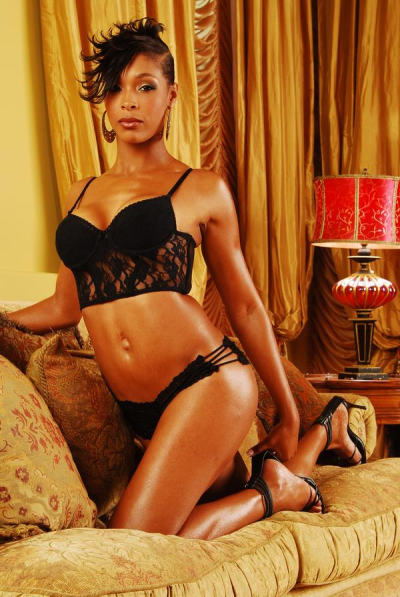 Talk about your background as a porn director.
It's something I don't regret. It's something I'm good at. I'm also the founder of the Urban X Awards, which is the first adult ethnic awards show in the industry, so I'm a big leader within the industry. I'm not just a porn director. I've also never been in front of the camera, besides hosting my movies. I know it's come out that I'm a porn star, but I'm not.

What was so weird about Danger?
She was just weird, period. You never knew what move she was going to make. We all thought she was crazy, like, mentally. We had conversations like, "Oh my God, is Danger gonna be in our room with a knife?" It goes to show, too. She's spreading this rumor that she's pregnant by Ray, so she obviously is crying for a lot of attention.

She's gonna get that attention regardless of whether it's ruining someone's career or putting out false information. She talked about me on several radio stations, too. She called me a porn star and that's not true. To me, this whole thing is a big publicity stunt. I don't feel like she's gonna go the whole nine months if she is pregnant. I feel like something's mysteriously going to happen that makes her not pregnant anymore. The girl, I think she has issues.

Matt Richenthal is the Editor in Chief of TV Fanatic. Follow him on Twitter and on Google+.

Tags: Reality TV